Listen carefully, can you hear that? I can hear something. But what? It's a kind of removed buzz, like the sound that thousands of cars and trucks make on a distant highway, blending into a persistent and rather soothing moan.
That's the sound of Australia's industrial base dying. Here is the chart: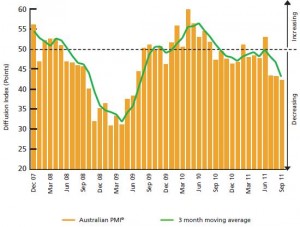 See ya and wouldn't want to be ya, export manufacturing.
What makes this death so bizarre, so utterly pointless, is that right next door, a glittering new highway to success is on offer. It was built by Australian mining and Australian banks. It is brand new. There's plenty more room on it too.
That highway is the way of the vested interest: a united campaign against the mining/government nexus that has decided, in all its wisdom, to wipe out Australian manufacturing.
Yet instead, we have this gentle moan of disunited whining. Manufacturing unions point at capital. Manufacturing capital points at unions. Executives indulge fruitless fantasies. The media ignores the confused schmozzle. The lobby waves its hands. They are divided, leaderless, scattered.
Honestly, the Minerals Council must be enjoying it all immensely.
There are, of course, myriad solutions to manufacturing's plight without resorting to protectionism, which won't work in a capacity constrained economy. All of which should be aimed at lowering the dollar:
– we could remove negative gearing and force more of the adjustment onto households, banks and retail, lowering interest rates and the dollar
– we could impose Tobin taxes and/or capital controls on speculative capital to lower the dollar, though that doesn't solve capacity constraint issues and would need to be accompanied by other measures to contain inflation
– we could tax mining and save the money offshore, also suppressing the dollar and controlling inflation at the margin
– some of the proceeds could be poured into a new commercialisation bank to offset the effects of Rybczynski's theorem
– we could do some combination of the above and improve our overall welfare
Of course we won't. But don't tell me we can't. It's not some objective "market" outcome. We are choosing not to. And by doing so we are electing to shove export manufacturing off the cliff ahead of other possible adjustments. You and me. We are also vested interests.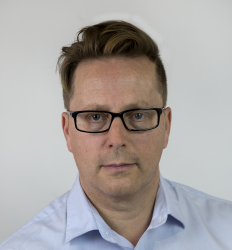 Latest posts by Houses and Holes
(see all)