ABS Housing Finance Commitments is out for August and there's a big move on. Here's the state by state chart for total value of new loans: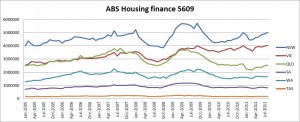 As we've noted many times, housing finance moves in lock step with price rises so surely prices are about to rocket in Sydney and Melbourne! Well…no. And here's why: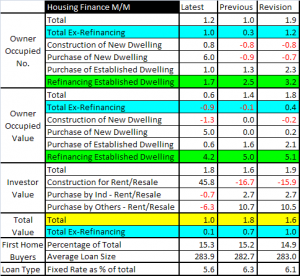 Note the two green lines and the blue line. The boom is exclusively in refinancing. Lending was virtually flat for purchase of existing dwellings. Here are some more charts. Total lending: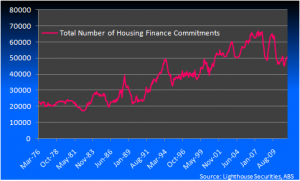 Lending by category: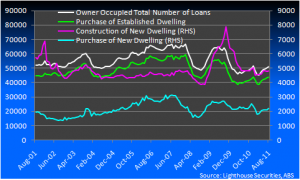 Total and ex-refinancing total: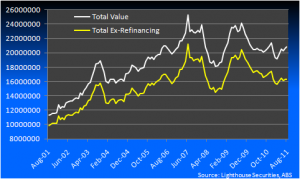 O/O and investor split: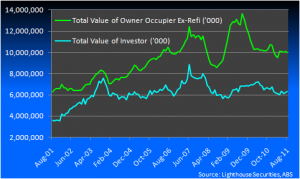 First home owners firmly on strike: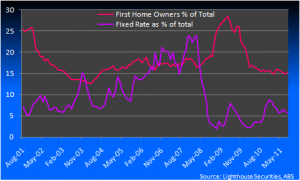 With a big flattening in average first home buyer loan amounts: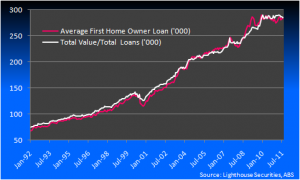 This data is consistent with ongoing price falls at much the same pace we've seen to date.
The population is madly refinancing, bank competition looks healthy (at this juncture) and debt-aversion appears entrenched.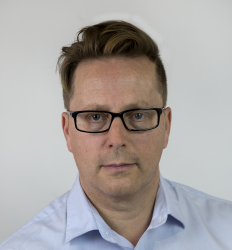 Latest posts by Houses and Holes
(see all)