Oh dear. As regular readers will know, I've been calling for a new manufacturing lobby for a year or so. Even though I hate such creatures with a vengeance, I fear even more the decision by Canberran economic mandarins to throw manufacturing to the wolves in the adjustment to Quarry Australia.
But the launch campaign by "Manufacturing Australia" today is beyond disappointing. It's a shocker.  From The Oz:
A former Reserve Bank board member has been branded a "mouthpiece for Tony Abbott" after launching a last-ditch campaign against the government's carbon tax.
Dick Warburton came under fire from union leaders as he called for this week's vote on the carbon tax to be delayed until there is greater global consensus on climate action.

Mr Warburton, the executive director of the new lobby group Manufacturing Australia including companies such as Amcor, BlueScope Steel, Boral and CSR, said moving before the rest of the world would put jobs at risk.

"It seems quite wrong to be going ahead with this when the rest of the world are actually pulling out of carbon taxes and (emissions trading schemes)," Mr Warburton told ABC Radio.

"As long as there is going to be a tax of this nature on manufacturing, which is not comparable to any other countries in which manufacturing is carried out, that has to be a disadvantage

"It is a disadvantage that gradually would lead to probable loss of jobs and plant closures."

But Australian Manufacturing Workers' Union secretary Dave Oliver said manufacturing should be catching the new wave of climate change jobs rather than holding back the tide.

"It's really disheartening to hear this group coming out this morning with this highly political agenda which doesn't match up with the real issues in the industry," he said.

"The fact that Dick Warburton refused to even support the steel industry plan shows that he's just a mouthpiece for Tony Abbott."

Australian Workers' Union secretary Paul Howes said Mr Warburton should focus on issues affecting the manufacturing sector rather than "trying to score political points".

"I don't try and kid myself that I'm non-partisan and Dick Warburton shouldn't either," Mr Howes told The Australian Online.

"I don't think his views reflect all the views of all members of Manufacturing Australia.

"Many of the members, the big ones like the steel industry, have welcomed the carbon tax package as it stands."

Mr Warburton, who served on the RBA board from 1992-2002, denied he was playing politics.

He said his opposition to the carbon tax, which is to be voted on in the House of Representatives on Wednesday, was well known.

"Anyone who knows my background knows that I have been non-partisan but in the fact of the carbon tax my position is well known and clear and therefore I have no problem in assisting any group to lobby against the carbon tax," he said.
I've perused the lobby's new website and found not much more than a shop front. There's no secretariat or any permanent staff (perhaps they'll come in time), just a couple of links to PR firms. Worse, amongst the paltry literature at the site, there is not one mention of the Australian dollar. The IMF just declared the currency 20% overvalued but so what, eh?
Instead , there's a singular focus on derailing the carbon tax, despite the fact that it represents a tiny impost versus the combined affects of Dutch disease.
This is not a manufacturing lobby for Australia. It is a lobby for a select few manufacturers that can think of no better way to do business than to hold back reform.
And the upshot is, we now have an even more divided manufacturing sector. Be careful what you wish for.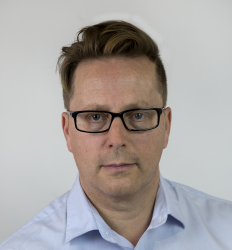 Latest posts by Houses and Holes
(see all)