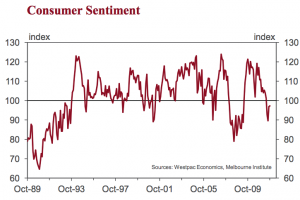 So, the bounce in consumer confidence has stalled, increasing by just 0.4% in October from 96.9 in September to 97.2. There is a interesting picture building around consumption at the moment. On the back of flattening expectations for rate hikes, we've seen a little pop in retail sales, pent up demand if you will. I've also been expecting a little bounce in mortgage finance but so far that has not materialised. We'll get more on that front later today.
At this point, I'd say consumers have relaxed to the extent that they'll spend a few dollars more, but only from existing savings. They appear to remain just as debt averse as they were earlier in the year, as indicated by this low level of confidence and suggesting a structural shift in attitudes. I note as well that the big jump in sentiment around now being a good time to buy a house has also largely reversed.
Anyways, as I've said for months, Bill Evans and I are largely thinking alike on this. He reckons a November cut is live and on this evidence, he's right (despite yesterday's NAB survey).
er20111012BullConsumerSentiment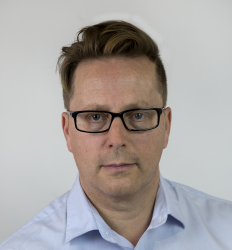 Latest posts by Houses and Holes
(see all)