The Prince is on hiatus for a week, so I'll be filling his Chart of the Day shoes.
Today's chart shows iron ore and thermal coal prices in Australian dollars.  They are typically quoted in USD however our big miners pay their Oz operations in Oz dollars, so these graphs are important.
Iron ore's recovery from the GFC is remakrable – even more so when you consider how much stronger the AUD is now than a few years ago.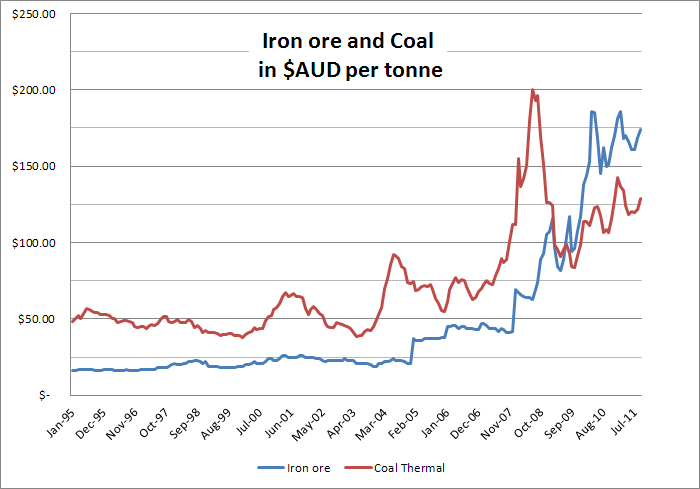 Data courtesy of www.indexmundi.com.