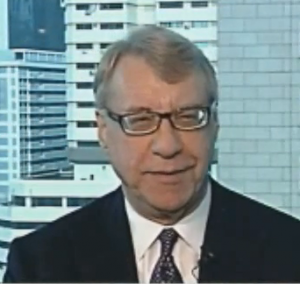 Everyone's favourite China short, Jim Chanos warned Bloomberg overnight that the China slowdown has just begun. The anchor give bearish Jim a fair beating and I found a few of his responses were a little thin. But on the whole, the Chanos view that there is some distance to travel before China pulls off any kind of "landing" makes sense to me.
David Llewellyn-Smith is Chief Strategist at the MB Fund and MB Super. David is the founding publisher and editor of MacroBusiness and was the founding publisher and global economy editor of The Diplomat, the Asia Pacific's leading geo-politics and economics portal.

He is also a former gold trader and economic commentator at The Sydney Morning Herald, The Age, the ABC and Business Spectator. He is the co-author of The Great Crash of 2008 with Ross Garnaut and was the editor of the second Garnaut Climate Change Review.
Latest posts by David Llewellyn-Smith (see all)