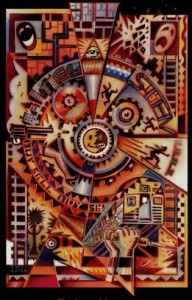 I consider the colour black to be…well…the colour black. It's a rather simple test of my sanity in that what I see with my eyes matches how I interpret it with my brain. But there are some days when the whole world points to the same colour swatch and screams "it's white". These are the days when I shake my head and wonder if Australia is insane.
Today is such a day. And the colour patch at issue is housing.
The day began with a wall-to-wall barrage of headlines about rocketing house prices. The headlines were derived from a QBE LMI report, prepared by BIS Shrapnel (find it below). The report itself has some good data but its conclusions about house price growth were deeply contradicted by another prediction: that mortgage rates will be above 9% plus over the same time frame. You'll forgive me for pointing out that this is a juxtaposition of incompatibles. The media offered no analysis of this and breathlessly reported the boom ahead.
Also widely reported this morning was the Business Council of Australia's campaign to solve the Australian productivity crisis by boosting population growth. Rumplestatskin has already exposed that for the farce that it is. Of course, such a measure would, among other things, put upward pressure on house prices.
By the time you were driving to work, or riding the train, MB comments were under assault from an unknown group of trolls that seemed to have some affinity with the Australian Property Forum (judging by continual references to it). The fraudulent comments were singularly aimed at discrediting MB bloggers who, as we know, have differing views, but in general are not bullish on housing.
By morning tea, the ABS had released its housing finance data. The results were very interesting, showing a boom in refinancing but no evidence of increased borrowing for buying more existing dwellings. Yet the results were comprehensively misinterpreted in the media. Here are some of the headlines:
Various cardboard cutout economists were wheeled out to proclaim that housing is stabilising.
I have been expecting a bounce back in housing finance. The flattening of rate expectations should unleash some pent up demand after nearly a year of suffering, but the fact is there was none of it in today's data. You can say that falling rates are doing something – enabling borrowers to pay down debt even faster through refinancing – but so far, that's it. The same is clear in the RBA credit aggregates.
The weirdest thing about all of this is that the prudent response by the population is entirely appropriate. In the world of debt-revulsion that we are witnessing unfold, this is precisely what we, as a nation, should be doing. Most especially since we have been uniquely GIFTED the opportunity to do so by the Chinese. Every other country on earth with a debt bubble of our size is doing the same but has 10% plus unemployment to boot.
But none of this registers with politico-housing complex. Its bulls and bullies have no respect for sanity or the truth. They simply want to make more money by creating ever greater numbers of greater fools. I don't like the idea that my children will have to confront these same price and moral pressures.
Yesterday Michael Pascoe wrote one of his better pieces on:
…why housing affordability is the summit we really have to have. Yes, another talkfest to kick and prod the elephant and each other until there's enough consensus to move the beast and the excrement it's building up.
I agree, except, after today, I can't help feeling that the system is broken. It can't change by itself. It is hopelessly and utterly addicted to house price growth and dominated by psuedo-elites that masquerade as nation builders. How does a broken system fix itself?
QBE LMI Australian Housing Outlook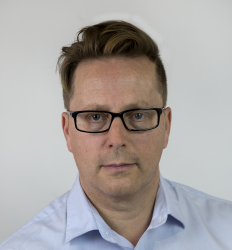 Latest posts by Houses and Holes
(see all)