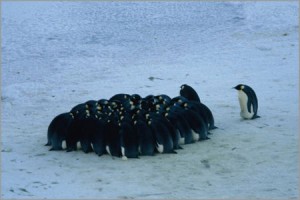 The MB nemesis, Gittins!, offered a piece over the weekend in which he gave the economics fraternity a caning for failing to foresee the current global slowdown. Using the now famous Carmen Reinhart and Kenneth Rogoff text, This time it's different, Gittins! concludes:
In their landmark study of hundreds of financial crises in 66 countries over 800 years, Reinhart and Rogoff find oft-repeated patterns that ought to alert economists when trouble is on the way. One thing stops them waking up in time: their perpetual belief that "this time is different".

But, as we're witnessing at present, even when economists and financial market players have been hit over the head by reality, their ignorance of history stops them understanding what happens next. Wall Street and Europe fondly imagined the Great Recession was behind them, only to discover it's still rolling on.

Reinhart and Rogoff could have told them – did tell them – financial crises of this nature aren't so easily escaped. The Great Recession was so called to signify that another depression had been averted.

The authors say a more accurate name would be the Second Great Contraction. "The aftermath of systemic banking crises involves a protracted and pronounced contraction in economic activity and puts significant strains on government resources," they say.

They show that, in the run-up to America's subprime crisis, standard indicators such as asset price inflation, rising leverage (debt relative to the value of assets), large sustained current account deficits on the balance of payments and a slowing trajectory of economic growth exhibited virtually all the signs of a country on the verge of a severe financial crisis.

So why did so few economists recognise the signs? Everyone thought this time was different.
I don't recall Gittins! forecasting the current slowdown, do you? Indeed, I only recall a string of boosterish pieces about an endless China boom. But let that pass. My point today is more broad than that. I want to juxtapose Gittins! critique with something written on Friday by investment blogger, John Hempton at Bronte Capital. For those of you who don't know, Hempton is a former fund manager at Platinum and whip smart investor. He was a key source for me in c0-writing of The Great Crash of 2008 with Ross Garnaut. On Friday he wrote a post examining why so many doubted the now infamous Sino Forest fraud:
In early June Carson Block and his firm Muddy Waters research published a report which made outrageous sounding allegations against Sino Forest – then a highly respected Canadian listed Chinese forestry company that had borrowed well over $2 billion to develop and expand forestry operations in China.

The base allegation in the report was that most the forests did not exist and by implication the (more than) $2 billion borrowed was stolen. Presumably many more shares have been sold too taking the total theft well above $2 billion.

It was an outrageous jaw-dropping allegation and Carson made no attempt to soften the blow. His language was inflammatory because his message was inflammatory. When $2 billion is stolen by reputable people I can't see how you can say that without appearing inflammatory. Some people, understandably, refused to believe it.

…The analysis of these people was staggeringly weak and self-referential (I can't speak for Chandler because I never saw his analysis). They judged Sino Forest against data provided by Sino Forest or people associated with Sino Forest. This is an elementary mistake in assessing fraud. To find fraud you need to be able to judge against things you are fairly sure are not fraudulent.

Everything the Carson Block doubters said sounded reasonable. Certainly more reasonable than Carson Block sounded because Carson Block held the radical position. Sounding reasonable however was wrong.

I think what is going on here is a general problem. When someone says something – anything – that is so far from the consensus as to sound outrageous then they will be considered mad, and sometimes they will be considered mad even after they are proven right.
To me, Hempton's analysis is exactly right. Adopting important and throughly researched contrary positions is a thankless task. Most will write you off as mad. And when you're right, hate you for it.
But the role is nonetheless vitally important. Is it only through this process of resisting the consensus that dialectical history advances. To put it simply, it's how we improve ourselves. Which brings me back to Gittins!
To me, there is a deep irony in an economics commentator adopting a holier-than-thou position against short-sighted economists unless that commentator has a record of stepping out on a limb themselves. It is the role of the economic commentator to be "mad". Only that way can s/he bring the glare of sanity to the economists that are bunched like penguins finding warmth in self-referential thought.
I admit, Gittins! is better than some at canvassing the new and seemingly unlikely, which is perhaps why he is so frustrating. But this weekend's article was not a case in point. Looking back at the GFC and current slowdown through a self-congratulatory lens without bringing its lessons to current Australian circumstances is to commit the very fallacy that the article seeks to castigate. Indeed, it is worse. It is to add obfuscation to fallacy.
What hope is there that Australian economists and economic policy will be held to account and improve in such a context?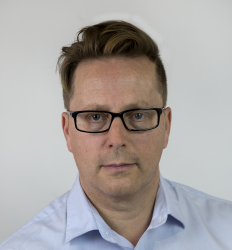 Latest posts by Houses and Holes
(see all)