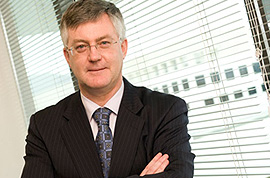 Yesterday Treasury Secretary, Martin Parkinson, gave a speech in the lions den of the Australian Industry Group National Forum (perhaps not lion's den, more like cat's basket). In it, the head of the Australian Treasury held forth on the benefits and risks of the mining boom. It was a very long speech and I won't bore you with it all, but the core of it, given the audience of manufacturers in the room, was a discourse dismissing the effects of Dutch disease:
In light of this, it is worth reflecting on concerns about Dutch disease. In the written version of the speech I go through this issue in detail but given the time I will briefly touch on it here.

Dutch Disease concerns are overstated.

Dutch disease refers to changes in the economy caused by an appreciation in the real exchange rate arising from a commodity boom. Dutch disease got its name from the anticipated adverse effect on Dutch manufacturing following the 1960s and 1970s exploitation of North Sea gas discoveries. In light of limited gas reserves, the fear was that their temporary commodity boom would permanently harm the Dutch industrial structure — leading to long term economic underperformance, lower living standards and high unemployment.

In recent times, concerns about Dutch disease in Australia have intensified. But is the Dutch situation relevant for Australia?'

One line of concern that I recently heard relates to the size of Australia's resource deposits. But unlike the Dutch, Australia has a great abundance of natural mineral and energy resource wealth.

But for the sake of argument, let us say that our plight was that the price of our resources plunge. What then?

Dutch disease would only be problematic to the extent that it harmed our long-term welfare because of future economic underperformance or the creation of entrenched problems like persistently high unemployment.

As Statement 4 in this year's Budget papers went to some length to discuss, the international evidence suggests that Dutch disease does not reduce overall economic growth. This was even the case for the Dutch — as Chart 4 shows. Dutch manufacturing exports (the blue line on the left panel) declined during an intense period of energy resource extraction (the grey line on the left panel). This period ended in the early- to mid-1980s.

Subsequently, Dutch manufacturing exports rebounded, both as a share of GDP and as a share of total exports. Manufacturing exports continued its resurgence in the 20 years following the Dutch disease period — reaching nearly 40 per cent of GDP and around 70 per cent of total exports in 1997. This period was also matched by solid long term per capita GDP growth (the blue line on the right panel) — matching and, for long periods, exceeding average growth in the OECD (the grey line on the right panel).
I am becoming increasingly amused at this new line of argument about Dutch disease that not even the Dutch ever had it. A few points. First, Australian manufacturing is approaching 8% of output in its current decline, not 20% as happened to the Dutch. That seems to me to be a FAR more serious situation for any economy to combat. One of the tenets of Dutch disease is that it eliminates the skills and IP that enable a bounce back when competitiveness returns through the falling currency. At 20% of output, you're still surely harbouring significant resources. At 8% and below, you're not.
This tips into a second, equally important point. As Parko's chart makes clear, the Dutch had their disease for about six years. Australia has so far had Dutch disease for probably half that time. Moreover, on Treasury's own projections of the spectacular urbanisation in China and India, we'll have it for most of the rest of this decade (at least).
So, I agree with Parko on one thing. Australia doesn't have Dutch disease, it has something much worse, Australian disease.
But the Treasury Secretary isn't finished. He proceeds with another analysis in defense of mining specialisation:
But you might ask, 'What about the effect of commodity booms on employment? Didn't the Dutch experience rapid rises in unemployment in the 70s?'

Again, the relevance of this line of argument for Australia is difficult to substantiate — as both aggregate unemployment and the spread of unemployment declined during mining boom mark I. The boom has also meant that regions which were previously experiencing difficulties have now benefited from strong income and employment growth.

Consider Chart 5, which shows the regional dispersion of unemployment in Australia (the vertical axis) relative to the aggregate unemployment rate (the horizontal axis).

The dot on the top right hand side of the chart shows that, for September quarter 1998, the average unemployment rate was around 8 per cent. The degree to which unemployment was dispersed evenly between the regions is measured by a regional 'dispersion' indicator.

Referring to the vertical axis, this indicator was around 3½ in September 1998. The bigger the number, the more unequal the distribution of unemployment.

This is not to say that outcomes for some regions have not been patchy — I'm thinking of areas like Far North Queensland. Nevertheless, the evidence is that, despite different rates of economic growth between regions and industries, the material gains of our national success are being spread broadly to people across Australia through (amongst other mechanisms) improved labour market outcomes.

We should have strong reservations about the relevance of Dutch disease for Australia. Overstating Dutch disease concerns could mean that we understate the ability and resilience of Australia's people and businesses.

In doing so, the risk is that we end up taking actions which would squander the opportunities from global economic conditions swinging in our favour.
As I have argued before, pre-GFC, the major redistribution channels for mining income was through lower taxes and the nation's households capacity to borrow and pump asset prices. These are now slowly reversing as the Federal government strains to towards a surplus and the global credit reversal closes in. So, Parko's chart is now reversing too.
However, more important, and overlooked by Parko, is the point that Dutch disease is a not much of a problem until after the boom is over. As Parko shows, the Dutch manufacturing sector immediately boomed following the fall in the currency, ensuring that it preserved a current account surplus (which it's had ever since).
In Australia's case, however, with it's giant private debt load and structural current account deficit, what do you think will happen if there is a sharp and enduring reversal in commodity prices fortunes. Yes, that's right, a current account crisis with sudden and widespread unemployment. Manufacturing may bounce from its low base, but depending upon when it occurred, will increasingly be unable to help pick up the export slack. Of course, if Treasury is right and there is no end to the boom, then we'll be fine.
My final point is to simply remind the Secretary that his predecessor put his job on the line proposing a very broad-based set of fiscal reforms that were, at heart, an attempt to remedy Dutch disease. So far as I can tell, the macro settings since have only made that attempt look more prescient.
Parko is right about one thing. Dutch and Australian diseases aren't that alike. The risks posed by our version are more malignant.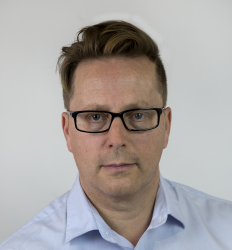 Latest posts by David Llewellyn-Smith
(see all)