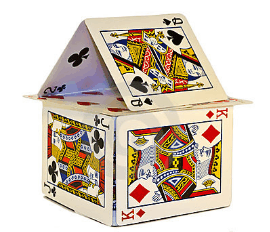 You know the housing market has taken a turn for the worse when industry groups renowned for 'taking-up' the housing market change track and start conditioning sellers to lower their price expectations in order to promote sales.
A reader, last week sent me the below email report from Ray White, which I think you will agree sets a new standard for bearishness amongst real estate agents:
25-Aug-2011

Dear xxxx,

Macro conditions have significant influence over buyer sentiment and should be considered in conjunction with local market conditions. Talk of a global recession continued to dominate the media last week, with losses on overseas share markets continuing. The Australian Stock Exchange (ASX) fell 3% within minutes of opening on Friday morning, wiping $40 billion in value.

Reuters reported Morgan Stanley has said the United States and Eurozone are dangerously close to recession. In an AAP article, ANZ chief executive Mike Smith said the world economy is now on the edge of another economic crisis.

Domestically, a News article said wage growth has slowed, easing inflationary pressures and increasing the likelihood of interest rate cuts. Financial markets remain confident the Reserve Bank will cut rates over the next few months as the global economic outlook deteriorates.

Conversely, a Herald Sun article reported ANZ chief executive Philip Chronican has said high inflation is likely to keep Australian rates stable in the short term. The comments came after leading US economist Harry Dent said Australia's real estate market is the most overvalued in the Western world. He believes Australia could follow a similar path to Japan in the late 1990's, where property prices crashed by 60%.

An article in the Australian said the high Australian dollar and a slowdown in the non-mining sectors of the patch-work economy have claimed their first casualties, with Qantas announcing 100 jobs will be cut. OneSteel has followed suit with 400 jobs to be lost and Westpac has also flagged cut-backs.

Meanwhile, a new "green-scheme" threatens to wipe tens of thousands of dollars off the market price of non-energy efficient homes as early as next year, according to the Herald Sun. The Federal Government plans to introduce a mandatory energy ratings scheme for homes being sold or rented out.

According to RP Data, the latest finalised auction results showed slight drops in the clearance rates for Sydney and Adelaide, with 51% and 22% respectively. Melbourne remained steady at 52% and Brisbane's clearance rate rose to 27%. Volumes in other capital cities were too low to yield meaningful results.

In light of the current uncertainty and in the absence of any indications of short term improvement, we urge you to carefully review all buyer activity around your property this week.
Talk about Bizarro World. I never thought I'd see a real estate agent quoting a prediction that Australian homes could fall in value by 60%. But there's more. The reader later sent me a backlog of this agent's recent emails, which continue the bearish theme. Here are some key extracts:
18-Aug-2011

…An AAP article said the latest ABS data shows total housing finance fell by 1.4% in June. ANZ economist David Cannington said the owner occupied sector was holding up well but that a 4.4% drop in investor finance was worrying. Royal Bank of Scotland senior economist Felicity Emmet said the housing market had previously looked as if it was going to recover but the June figures show that is not the case.

Retailing giant Gerry Harvey told the Herald Sun that the closure of Clive Peeters stores is just the beginning of Australia's retail problems.  He believes 10% of all shops must close to save the retail sector. An AAP article said the Federal Government is not yet considering a new stimulus package despite conceding some sectors are doing it tough in a patchy economy…

Unpredictable conditions appear unlikely to improve in the short term and are already showing signs of worsening in some areas. We urge you to carefully review all activity around your property this week.

04-Aug-2011

The importance of macro conditions cannot be overstated, according to their influence over buyer sentiment independent of the local market environment. The media continues to create an uncertain tone for the future which is translating to a tangible level of skittishness amongst buyers…

The job cuts from big corporate entities continued with Optus announcing it would shed 250 roles. An article in the Australian said the move comes on the back of Telstra's outsourcing of 300 jobs to India. The Australian Financial Review reported Australia's largest department store, Myer, is cutting more middle management jobs and has withdrawn a significant number of job vacancies that had not yet been filled.

An AAP article said house prices have posted their sixth consecutive decline. RP Data research director Tim Lawless said market conditions are being dampened by soft consumer confidence fuelled by interest rate speculation and global economic jitters.

The Herald Sun has reported a surge in the number of home repossessions, the highest for two years. AMP Capital chief economist Shane Oliver said the figures are a sign of the times, with financial pressures on households growing…

21-Jul-2011

…Speculation continues over the future direction of house prices. A Herald Sun article reported the supposed shortage in housing supply that is continually cited as a barrier to price declines is a myth. Dr Ed Shann, director of Asset Prime Management, said there is no more a housing shortage at current prices than there is a shortage of Ferraris. In his opinion, there is simply a lack of affordably priced housing, meaning prices need to fall or incomes need to rise.

The latest National Australia Bank Residential Property Index revealed Australian house prices are being tipped to fall over the next 12 months by the majority of industry experts. A Herald Sun article said Melbourne house prices are set for a full decade of pain after a median price growth of 133% since 2000.

Economists revealed Melbourne now has some of the world's least affordable real estate, outstripping New York and London. According to the latest HIA-RP Data Residential Land Report, land in Adelaide is now the second most expensive per square metre in Australia, topping Sydney for the first time. Darwin continues to be the country's most expensive capital city…

Meanwhile, a separate News article said Australian consumer confidence has taken another hit, according to the latest MasterCard index. According to manager Andrew Cartwright, concerns about interest rates, job security and utility price hikes are keeping a lid on spending as Australians adopt a wait-and-see approach.

We encourage you to consider all activity around your property this week in light of the overall conditions. The outlook appears unlikely to improve in the short to medium term and is already deteriorating in some areas…

23-Jun-2011

Talk of rising mortgage stress persisted in the media, with a Herald article detailing a report on delinquent home loans by Fitch Ratings. The data shows two groups of affected borrowers; those on lower incomes and those with holiday or investment properties. According to the article, the current rate of arrears is not a disastrous situation but this could change if conditions deteriorate further.

Retail continued to suffer with announcements during the week of massive store closures by retail giants Colorado Group and Angus and Robertson. Meanwhile, Reserve Bank governor Glenn Stevens issued a stark warning that interest rates will rise, despite signs that many Australian households are struggling to make ends meet…

With concern mounting around the stability of the Australian economy, we urge you to carefully consider the current buyer feedback on your property.
I am interested to know whether this kind of reporting from real estate agents is now widespread. Have readers been receiving similar messages from the real estate fraternity? Or are you still receiving positive reports from agents keen to talk-up the market?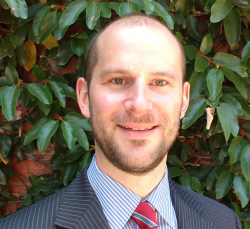 Latest posts by Leith van Onselen
(see all)