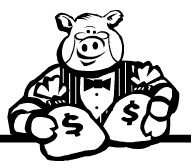 My post last week on APRA's Discussion Paper on the new Basel III Capital requirements, created a few ripples around what APRA did not address in the discussion paper. Perhaps I can turn these ripples into waves by providing more detail on why APRA's failure to address these issues will eventually lead to systemic failure which will cost every Australian dearly. Please take note!
Whilst I complemented APRA on a number of initiatives in the paper, I pointed to a few fundamental deficiencies.
Failure to acknowledge the 4 TBTF Australian Banks and the implicit government guarantees these institutions receive at no cost.
Failure to enforce the Pillar 3 requirements of Basel II for those same banks to disclose the details of the advanced methodologies used under Basel II to calculate risk weighted assets ("RWA") and minimum capital requirements ("MCR").
No requirement on APRA to publicly disclose the details of any decision or imposition on an ADI when enforcing regulation eg details of an ADI's Prudential Capital Requirement ("PCR")
Before outlining more detailed reasons for stating that failure to address the above issues is a very large systemic risk, I think I need to outline my views and experience on, how corporations act, and system risk.
Corporations although made up of individuals, are not individuals and behave completely differently from individuals. To reduce the arguments on this point, let's assume I'm referring only to financial corporations.
Individuals can be loyal, trustworthy, altruistic and act for the greater good. Corporate structure and rules do not allow it to act in any of those ways as an individual. If an individual tries to impose those actions within a corporation they will be ostracized. Individuals can see and understand rules or laws and will chose to follow those rules both explicitly and as intended. Corporations see rules or laws as impositions to be gamed. It cannot act in any other way as the collective mind of a corporation can only reach the consensus, that a rule must be followed or the rule can be circumvented. It cannot reach a conclusion that a rule should be followed or there is some other greater good reason for continuing to follow a rule. Therefore you cannot legislate rules for corporations in the same way as for individuals.
Bloggers on MB, particularly SoN have recently compared the quality of money with trust. Well maybe for individuals but for corporations its accountability. Corporations work well in a managed low risk environment when accountability is transparent and balanced. Lack of accountability increases risk and the longer it continues the greater the risk of failure. Lack of accountability is born out of a lack of transparency of possible or unexpected risks to the risk takers by the beneficiaries.
A corporation or any closed financial system has a risk of failure or success related to known net returns, expected losses, unexpected or unknown losses and accountability. What is not well understood in this simple relationship is the effect of time and accountability on the risk. If we express accountability as the capital formally allocated to protect against the unknown, then the probability of success or failure of a closed financial system at a point in time is the sum of net returns, expected losses, capital and unexpected losses multiplied by the square of the time since commencement. A positive result reinforces success, whilst a negative result unless rectified leads to an almost certain failure over time.
With these risk relationships in mind, let's return to the issues I have highlighted that APRA has not addressed.
The lack of formal acknowledgement as allowed under Basel III by APRA that Australia has not 1 but 4 TBTF banks is a mind blowingly huge risk to the system and the longer it goes on the greater the risk becomes. Despite the three main US credit rating agencies increasing their ratings in acknowledgement of the implied guarantee and acknowledgement of wholesale lenders in market pricing that the guarantee is real, APRA has refused any acknowledgement.
Of course the banks through CEOs and other top managers of the banks follow suit and deny that its real and that large profits from greater risk taking and cheaper funding are not available because of taxpayer support but from their skill and they therefore qualify for large remuneration packages. It is impossible though for the banks to operate or respond in any other way and as time goes on the risks and the remuneration will just grow to the point of ensuring that the guarantee is called. APRA and/or the Government must acknowledge the implicit guarantee and ensure there is accountability by guarantor and recipient.
Basel II requirements clearly state that there must be transparency when using an IRB approach for calculating RWAs and MCR. This makes perfect sense when we realize that in our risk equations that transparency is key to accountability and therefore risk management. The lack of compliance with Pillar 3 requirements by the banks and the lack of enforcement by APRA should cause all taxpayers great concern. Lenders to the banks have their implicit guarantee which is provided free by the taxpayer. Shouldn't APRA be enforcing the taxpayer's right to be provided with thePillar 3  information so that we can have a proper assessment of how banks are calculating their risks and capital related to residential mortgages and other assets? The lack of transparency and accountability to the Australian taxpayer for information on RWA by the 4 major banks and APRA is a formula for gaming the system. Methodologies will be used to ensure that minimal capital and therefore accountability will result regardless of the real risk. Nothing else results from using a black box because the corporations cannot act in any other way.  It will be gamed until the undisclosed and unexpected risks cause the system to fail.
Finally, APRA must be accountable for its regulation and the enforcement thereof. Under current law, APRA does not have to report publicly on how it's enforcing regulation or its requirements of ADIs. Under this system, accountability only occurs if there is a failure of or within the system. This should not be acceptable to any Australian taxpayer in light of their support through the implicit guarantee. The lack of transparency of action is the bureaucrat's friend. It allows for little scrutiny and THE attitude that everything is under control with the best regulated financial system in the world with no problems. Until of course failure occurs for whatever reason, and whatever that reason, it allows the regulators and the government to blame someone else. There is no accountability even though the existence of the implicit guarantee is explicit evidence of an unhealthy system as was the explicit government guarantee of retail and wholesale debt that was applied in October 2008. But of course, that was someone else's fault.
Anyone of the above could lead to system failure but collectively and unless changed, system failure will occur and a government rescue will be required to the further cost of the taxpayer.