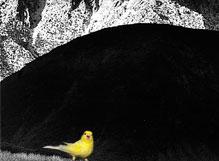 The latest results profit result for Westpac shouldn't be a surprise for anyone who reads Macrobusiness on a daily basis.
Westpac has recorded a two per cent fall in third-quarter profit amid a "subdued" operating environment, the bank reports.

Reported net profit for the three months to June 30 were $1.45 billion.

"The June quarter 2011 saw the operating environment become more subdued with consumers increasingly cautious and larger businesses continuing to de-leverage," Westpac chief executive Gail Kelly said today.

"This was reflected in slowing system credit growth in the quarter, and weaker markets," Mrs Kelly said.

The net interest margin of 2.12 per cent was up four basis points from the first half's figure of 2.08 per cent, after excluding volatile and one-off items, Westpac said.

Stressed assets fell to 2.67 per cent of committed exposures at June 30, down from 2.85 per cent at the end of the March quarter.

Westpac said impairment charges were higher in the third quarter at around $300 million, but this represented "little change" from the average of the first two quarters after excluding the First Half 2011 changes in economic overlay provisions.

"Across divisions, impairment charges improved in the Institutional Bank and in New Zealand while charges were higher in Westpac RBB and St George," Westpac said.

Mortgage delinquencies of 90 days or longer increased to 59 basis points at June 30, up three bps in the quarter, although 30-plus days delinquencies were 17 bps lower, reflecting in part an easing of the disruption borrowers felt from natural disasters.

Mrs Kelly said the group's third quarter performance was "a sound outcome in a subdued operating environment".

The third quarter 2011 result reflected a rise in operating income of around 1.5 per cent, flat expenses and higher impairment charges.
Falling profits are to be expected in a subdued credit issuance market and my expectation is that we have more to come. Gail Kelly is once again talking down provisioning issues, but my readers would be aware that the banks have already kicked up their previous profits by lowering bad debt provisions. That game is obviously up and it is now time for the shareholders to realise the losses.
The details of the Quarterly result were:
$1.55 billion cash profit for the quarter, up 11 per cent from a year ago, but lower than the average of the previous 2 Qtrs of $1.59 billion for each of the preceding two quarters.
Impairment costs of about $300 million for the quarter.
Revenue by 1.5 per cent, helped by some widening of lending margins
Net interest margin was up about 4 basis points
Total lending across all sectors increased 1 per cent
Deposits up $2.4 billion for Qtr.
Mortgage delinquencies of 90 days or longer increased to 59 basis points
Mortgage delinquencies of 30 plus days were 17 basis points lower
Also as important was what Gail Kelly announced just after the quarterly report.
Westpac will join the growing number of Australian companies to cut back on jobs as part of efforts to reduce costs in the face of a slowing economy.

Chief executive Gail Kelly, though, remains coy in terms of the number of staff likely to be axed, saying a number of "moving pieces" to the project means the bank is yet to settle on a specific figure.

"Net, I would say staff will come down somewhat over the year we are in, and will come down somewhat over next year, but there are quite a few moving pieces

Most at risk in terms of jobs are those related to technology projects as the bank seeks to boost efficiency. Mrs Kelly also put back on the agenda the outsourcing of technology jobs offshore as another area to find savings.
That certainly suggests to me that Westpac do not see the trend in credit issuance changing any time soon.
While trying not be too alarmist as these are still decent profits, I must admit that this latest announcement has me on watch for all of the concerns that I have been discussing over the last few months. The fall in profit by a major bank and their intention to shed staff, signals to me that the deflationary cycle is being baked in and therefore all of the risks I have previously identified while analysing statements by the RBA are now in play:
Falling credit growth – tick
Falling asset prices – tick
Bottoming employment  – tick
Falling bank profits – tick
Sudden rise in mortgage arrears – watching and waiting.
Why is it I get the feeling that Ian Narev has just been handed an un-polishable turd.