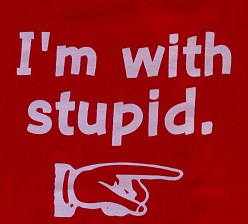 Sam Burmingham, founder and editor of the WeMoney Newsletter, has written an entertaining article on his blog on attribution theory. Sam's article is provided below for your reading pleasure. As always, comments are welcome.
The events of the past few weeks have been the perfect reminder of a concept that struck a chord with me when I first heard about it back in my university days…
Attribution theory refers to "our perceptions of causality (being) distorted by our needs and certain cognitive biases". For mine, the classic example is that we tend to attribute positive outcomes to our own abilities and inputs, whilst attributing negative outcomes to bad luck and things that are beyond our control.
As property investors and share market punters, we like to think that it is nous and skill that drive our returns on the way up, yet when markets get rocky we blame Black Swan events, Governments, regulators and pretty much anyone but ourselves…What is the reality? We're all just risk-takers, pure and simple.
Now think about the CEOs of the companies that we invest in: Until recently, we had been led to believe that our head honcho bankers and retailers were wunderkinds – masters of the art of management; sales gurus; ruthless cost cutters; shrewd businesspeople – and they were paid accordingly. Then consumer spending heads south and they can't blame external factors quickly enough: tax loopholes that favour online shopping; fears that the carbon tax is affecting sentiment; yadda yadda yadda… What is the truth? They still believe that their "old world" was sustainable, whereas the reality is that previous out-performance was the product of a credit-driven consumption boom.
And then we've got the mother of all causality distortions: Pretty much everything that comes out of the mouths of our politicians.
If you took what Messrs Swan, Rudd, Costello and Abbott have said over the years at face value, then we would collectively owe them a debt of gratitude, for without their steady hands and firm leadership we would apparently all be without jobs, our economy wouldn't be a picture of health (*cough*) and the Budget would be in perpetual deficit…
Swanny and KRudd's oft-repeated claims that they almost single-handedly rescued Australia from a deep recession neglect to consider the impact of the RBA's unprecedented interest rate cuts, nor the massive boost to our terms of trade thanks to China's hunger for our raw materials, nor the labour market reforms of the previous Government which gave employers the flexibility to cut hours rather than slash jobs.
This nonsense that the definition of "responsible economic management" is returning the budget to surplus by some arbitrary date has little to do with the nation's finances. Rather, the pledge has become a political football which – let's be honest – will never be met, because the target was predicated on any number of optimistic assumptions about growth, commodity prices and an ongoing debt-fueled consumer spending and property boom, with no consideration given to the risk of further global economic turmoil.
A message for Wayne & Co:
Whatever path you take, you are at the mercy of the markets; and (thanks to a lack of regulation and Governments who have been unwilling to call a spade a bloody shovel), they have grown bigger, more unstable and less predictable than you could have imagined.

You got lucky a few years ago but don't bank on it happening again this time around.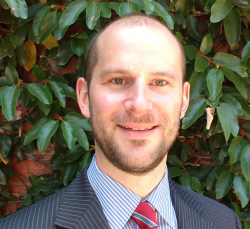 Latest posts by Unconventional Economist
(see all)