Those who support Australia's exorbitant house prices and new economic model of Quarry Australia usually rationalise that support with figures showing that household income growth is strong and widespread. Well, no longer.
The ABS has just released its biannual Household Income and Income Distribution report and the results are a shock. From the report, the 2007/08 years, average post-tax household disposable income was $71,032: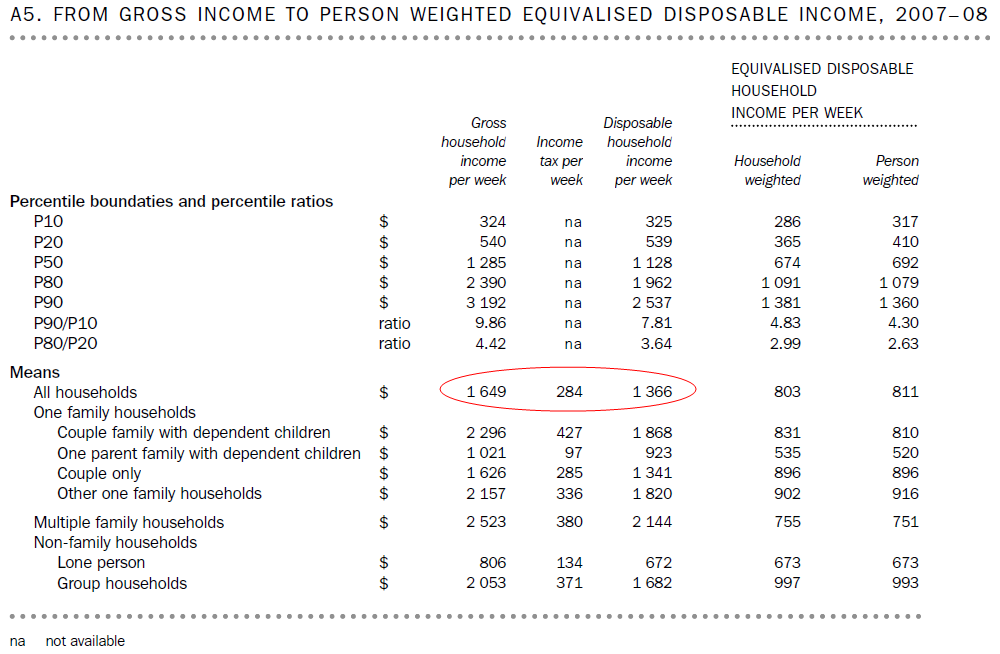 Two years later, in the 2009/2010 years, the average post-tax household taxable income was $74,360. Growth of only 5% over two years:
Advertisement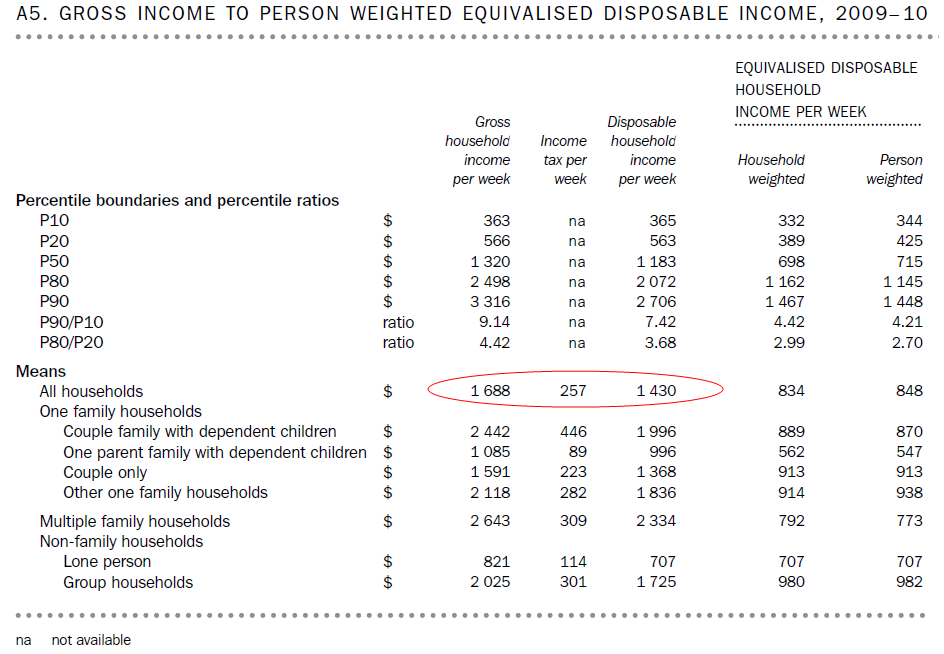 However, when we look closer, we discover that the growth, such as it is, can be put down entirely to a change in methodology. Removing the impact of imputed rents, which was not included in the 2007-08 figures quoted above, HDI has actaully fallen. This is shown below with equivalised household disposable income of $859 per week in 2007-08 compared with $848 per week in 2009-10: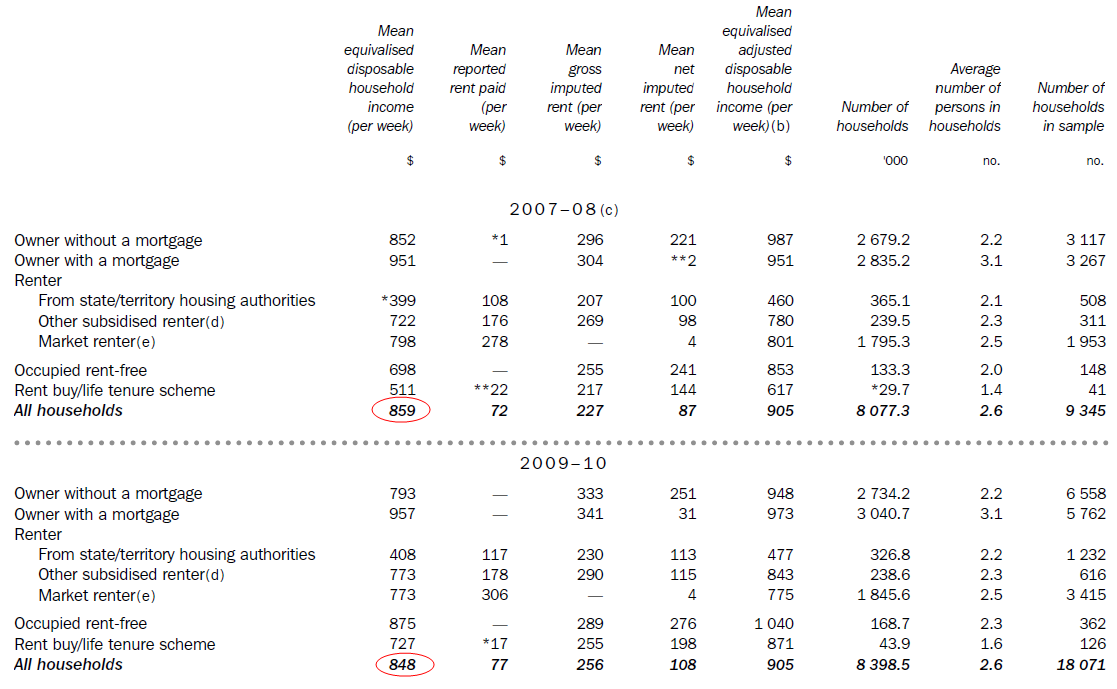 Advertisement
The average Australian household is getting poorer.