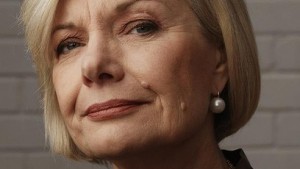 It seems that the Australian Industry Group has finally gotten my message and has sloughed its genteel suasion of policy in favour of a full-throated roar for protection. The campaign is a macroeconomic gamble and may do nothing to alleviate members suffering. But, at least the manufacturing "crisis" I have been calling for has arrived and it does contain the seed of a real solution, even if buried:
Statement by Heather Ridout
Chief Executive Australian Industry group

"The extensive restructuring announced by BlueScope Steel represents chilling news not only for those directly affected in the Illawarra and Western Port but also for all those involved in manufacturing in Australia," Australian Industry Group Chief Executive, Heather Ridout, said today.

"The steel industry has been battling weak demand, big cost increases and reduced competitiveness and, very importantly, sees no let-up to these pressures in the foreseeable future.

"As responsible management, BlueScope Steel must respond, and this has clearly involved some very difficult choices. No company wants to cut jobs and as a company with such a long and proud history of steel making in Australia, taking such a decision must be extremely tough.

"Ai Group has been warning for some time that the resources boom has not been going to plan and despite the predictions of optimists, is not delivering the promised growth and related opportunities. At this point, the big employing sectors of the economy, of which manufacturing is at the fore, are experiencing stressful trading conditions with the prospect of any respite mired in uncertainty.

"Indeed, manufacturing as a whole is enduring many of the same pressures as BlueScope – weak demand fuelled by global uncertainties and rising interest rates (which are arguably already too high); rising labour costs which are not backed by productivity gains; rising electricity and other input costs; and a high dollar which has pulled the ground out from below our export and import competitiveness.

"To address this requires a comprehensive response which does three things:

Responds to the immediate impacts on businesses and employees affected by restructuring which today has focused on BlueScope Steel but needs to be expanded to be available as required.
Builds for the medium-term competitiveness of the manufacturing industry.
Delivers a longer-term strategy to ensure we have a diversified and balanced economy beyond the boom.
Note that points one and two completely contradict one another. Providing immediate support for businesses affected by restructuring is code for a bailout. And that's exactly what's being given in return. From The Australian:
The Gillard government today a $100 million cash injection for BlueScope Steel and foreshadowed a manufacturing rescue package, to be released this week, in the wake of the company's announcement that it would close its export operations with the loss of 1000 jobs.
But how exactly is this going to improve manufacturing productivity? It isn't, it's going to worsen it. If there can be no restructuring there can be no improvement. Moreover, as we know, both the RBA and Treasury have targeted manufacturing for annihilation in the name of freeing up resources for mining. All things being equal, if the Bluescope's of this world don't lose workers then interest rates and the dollar will go higher still.
At that point one of two things happen. Either manufacturers lose jobs anyway or the protection is of sufficient magnitude that the AIG succeeds in palming the burden of adjustment onto another tradable goods sector like tourism or education (which is why I've been recommending a combined non-resource exporters campaign). If they all got together they might succeed in passing the adjustment onto retail, via the internet and falling house prices.
Of course, I suspect all such pressures will subside as the global economy slows and the dollar falls in the months ahead. But that's not the point is it? I have no desire to see any other export sector lose jobs either.
A better, more structural approach to the defense of manufacturing is, in fact, point three of the release:
Delivers a longer-term strategy to ensure we have a diversified and balanced economy beyond the boom.
It goes on:
We need a longer-term strategy to deal with the dollar and its impacts. This needs to be articulated and advocated and may include the establishment of a Sovereign Wealth Fund that stabilises the economy without the need for interest rate rises when surges in commodity prices create the risk of overheating. Other countries, including Norway, have adopted this approach and have at the same time helped to offset the appreciation of the exchange rate by investing the fund in assets held offshore.
Yes, they have. But the money has to come from somewhere. Either the government cuts spending and funnels the money offshore or it imposes greater taxes on the boom sector, mining, then funnels the proceeds offshore. So the AIG has to push the government to either consider taking money out of voter's pockets or out of miner's pockets. That's no easy task either way but one looks to me easier than the other.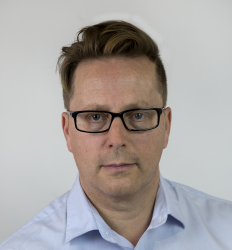 Latest posts by Houses and Holes
(see all)