Yesterday, Roy Morgan Research released their latest poll on unemployment and and it caused a minor stir amongst market watchers:
In July 2011 Australia's total unemployment as measured by Roy Morgan was 885,000 (7.6%), up 40,000 (0.6%) from June 2011, and up 148,000 (up 1.3%) since July 2010.

The Roy Morgan July 2011 'underemployed'* estimate was virtually unchanged at 859,000 (7.3%), down 3,000 (but up 0.2% as the workforce shrunk) from June 2011 and down 81,000 (0.8%) since July 2010.

In total in July 2011 an estimated 1,743,000 (14.9%) of Australians were unemployed or 'underemployed,' up 36,000 (up 0.8%) on June 2011 and up 66,000 (0.5%) since July 2010.

As stated, there was a large drop in the Australian workforce in July, down 378,000 to 11,687,000 which is virtually unchanged from a year ago (up 42,000) and slightly higher than in March 2011 (up 23,000).

Overall full-time employment in Australia for July is 7,421,000 (down 219,000 since June 2011 but up 30,000 since July 2010) and part-time employment is 3,381,000 (down 199,000 since June 2011 and down 136,000 since July 2010).

There are now 495,000 Australians looking for full-time work (up 28,000 on June 2011 and up 128,000 since July 2010). An additional 390,000 Australians are looking for part-time work (up 12,000 on June 2011, and up 20,000 since July 2010).

The latest Roy Morgan unemployment estimate is 2.7% above the 4.9% currently quoted by the ABS for June 2011.
As you can see from the above chart, Roy Morgan uses a different methodology from the ABS for its unemployment rate, which consistently holds the rate higher than the Canberra boffins and is much more volatile. Nonetheless, in trend terms, the two series match up pretty well over time.
Allowing for the volatility, the Roy Morgan data has, for the past few months, been suggesting a slowdown in new full time jobs. A confirmation of the official data. Again allowing for the volatility, it is not yet obvious that, despite the jump, July is a turning point for the employment market.
Having said that, however, it would not surprise me for three reasons.
The first is the most obvious. For seven months now, the domestic economy outside of mining has gone from bad to worse. There is no need to go through it all again, but the fact is the weakness has persisted beyond any excuses coming from the floods or any other shock-related rationale and it's obvious on both the production and demand sides in large parts of the economy. Although there's been offsetting strength in mining exposed sectors, there is no saying that the adjustment of resources from one part of the economy to another has to run a smooth course. As the lurching in RBA rhetoric has shown over the last four months, the economy itself is caught between very large growth and contractionary forces.
This leads into the second reason. If, as I'm supposing, businesses outside of mining are waking up to the fact that they are confronted with a structural shift in the composition of economic growth, and that means their profits will grow more slowly, if at all, then more and more are going to begin looking rather at the cost base to improve profit. Shedding labour is an easy efficiency to find. Going into earnings season, I'll be keeping a sharp eye out for head count cuts. And the market will be too.
Which brings us to the final reason. This is a major shock to the system for a services economy that has spent the past 6 or 7 years fighting the 'war for skills'. There has been a lot of labour hoarding going on for the last half decade (which in part may explain the lack of productivity growth). Remember, for instance, the widespread stories of cuts to hours worked instead of actual sackings during the GFC?
If there's a sudden realisation that the new paradigm for services is permanently slowed growth owing to the mining Futureboom! then some of that sentiment to protect labour is going to diminish.
And with it perhaps, full employment under 5%, at least for a while. Of course, if we're heading into a combined Western recession, all bets are off.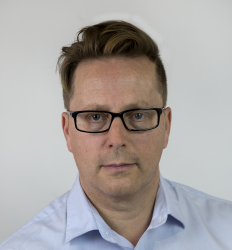 Latest posts by Houses and Holes
(see all)