ABS June retail sales are out and it's more of the same with the seasonally adjusted estimate falling 0.1%. This follows a fall of 0.6% in May 2011 and a rise of 1.0% in April 2011.
On to the charts. The first shows that the result was a big miss versus market expectations, God only knows why. Perhaps because, as Adam Carr reasoned today, "nothing other than a very strong result will be credible".
So, here's your incredible result: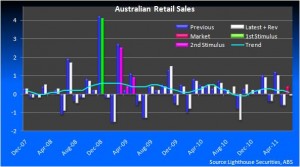 Next up is the state by state mix and it's party time in WA and the NT but the rest of us aren't invited. At least the Eastern states are a little less depressed than in May.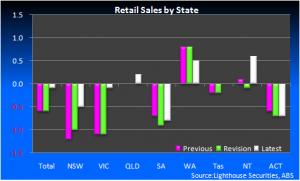 The trend for year on year trend growth is still very clearly down: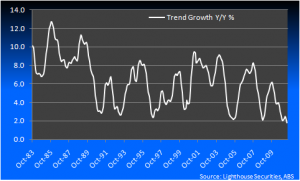 The next two charts break down the sector into its components and, as you can see, food did better, as did the supposedly Dutch disease ravaged clothing sector. For Gerry Harvey and Paul Zahra the news is poor and deteriorating. Eating out took a dive too: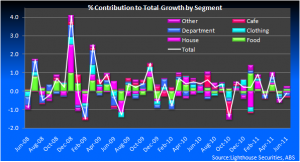 That brings us to the quarterly ABS retail sales report also released today, which shows inflation adjusted sales, which still look awfully sad: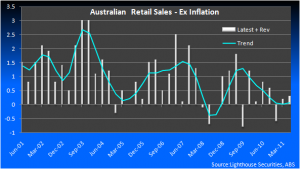 Especially when viewed over the long term. That's a pretty dire twelve months at the end and no surprise that it's best matched by the last time Australia experienced a housing shakeout in 2004. Overall, it looks much more permanent this time.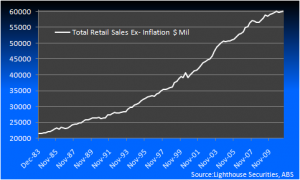 And finally, here's the same chart without food: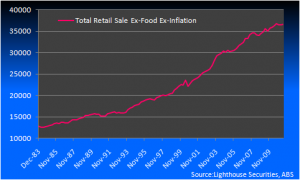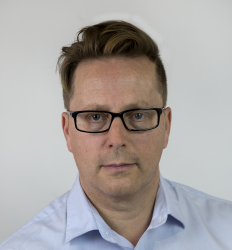 Latest posts by Houses and Holes
(see all)