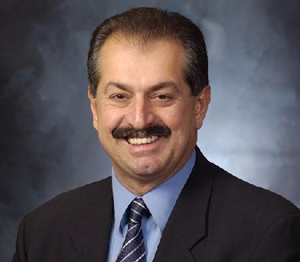 Money talks and so there's nothing like a billionaire or, at least, CEO of a multi-billion dollar firm lending support to your ideas. On that note I can only applaud the lonely voice of Andre Liveris at the Australian American Leadership Dialogue:
One of Australia's most senior expatriate executives has been lobbying political and business leaders to win support for an advanced manufacturing taskforce, attempting to spur investment worth billions of dollars and help ensure an economic future beyond commodity exports.
Dow Chemical chief executive Andrew Liveris told The Australian on the sidelines of the Australian American Leadership Dialogue in Perth at the weekend he had been heartened by the support for the idea in recent days and was willing to lend a hand in establishing the taskforce.

With Dow preparing to invest $20 billion in a chemicals plant in Saudi Arabia and a further $4bn in shale gas in the US, Mr Liveris said the multinational was on the hunt for gas-processing opportunities in Australia.

"We would love to find a way to get a project in Australia, and that's one I continually raise when I am here," he said.

The Darwin-born, Michigan-based Mr Liveris is co-chairman of US President Barack Obama's committee on manufacturing and is a passionate advocate of redefining manufacturing to be hi-tech and modern.

Mr Liveris attended the annual dialogue in Perth and sat alongside Prime Minister Julia Gillard, World Bank president Robert Zoellick, US ambassador to Australia Jeff Bleich and other dignitaries during the conference's gala dinner at Perth's Burswood complex on Saturday night.

The event's founder, Australian businessman Phil Scanlan, told the dinner that the gathering included the most significant delegation of US leaders to visit Perth during peacetime.

Perth was an excellent venue for the three days of high-powered talks, he said, because US companies were increasingly active in the city, which had emerged as the "southern anchor of the engine room of the world economy".

Many of the American business chiefs took the opportunity during their visit to tour some of the multibillion-dollar mining and energy operations in the north of Western Australia.

Ms Gillard used her speech on Saturday night to recommit Australia to the alliance with the US and to express faith in the ability of the US to "get its economic house in order".

Speaking before the dinner, Mr Liveris said Dow wanted to establish downstream projects in Australia using the abundant natural gas reserves, but the country lacked policies to develop a large petrochemical sector.

"The Australian economy, especially in the southeast in NSW and Victoria, has always been an intellect-based economy and we have a great education system," he said.

"We have great entrepreneurs and innovators. What we have lacked is the domestic sector to scale it up.

"I think it would make great sense for Australia to adopt an advanced manufacturing agenda to value-add its resources.

"The boom-bust cycle of commodities is not the only thing we should rely on."
This is nice but Mr Liveris' fly in, fly out advice is unlikely to change the inertia of Australian policy-making and their obsession with Quarry Australia. For instance, to resuscitate manufacturing during growth cycles without generating an inflation spike, the froth of the commodity cycle will need to be whipped off through a resource rent tax.
To get to that point, policy will need to be confronting a burning platform, a manufacturing crisis, as it were. That's why the Australian Industry Group's gentlewomanly approach to defending its members is signing their death warrants.
Without a palpable sense of crisis, Australian policy will simply go the path of least resistance.
I continue to offer free advice on how to generate said crisis.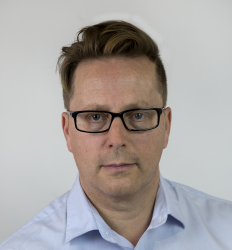 Latest posts by Houses and Holes
(see all)