I'm glad we finally have a carbon price. My guess is that the roll out of the tax will be less contentious than currently appears. The leader of the opposition may want a referendum on the issue but in my view, but once it's in place, the tax will give way to famous Australian pragmatism (you can't unscramble an egg and other such wisdom) and simply become a part of the furniture.
The package of reforms looks reasonably well balanced between the strictures of economic thought and political reality, which I have no real complaint about. After all, what should we expect from our politicians if not politics, which is the game of balancing interests. I can, therefore, live with specific industry assistance to manufacturers and the steel industry. There are national interest arguments for these industries that balance efficiency-based arguments.
However, there are two significant points to the package that I do take issue with, basically because they undermine the entire reason for pricing carbon through markets in the first place. First, there is provision for 'contract for closure' of high polluting power stations. Presumably this is to simultaneously prevent a public fight with the generators likely to suffer under the carbon price and to prevent any risk of contagion in power sector debt as the generation sector transforms. In my view, the Garnaut Review suggestion of a framework of debt guarantees was a much better idea that compromised the principles of the package far less.
Second, and related, why on earth has the government not offered a plan for the phased closure of the myriad carbon mitigation programs already under way that were identified by the Garnaut Review and Productivity Commission Report as inefficient, not to mention redundant under a carbon price?
After all, what is the point of pricing carbon, so that markets can determine the most cost effective shift in energy production, if you're going to use direct regulatory action to pay specific generators to go out of business and others to produce more low-carbon energy, through regulatory mechanisms like the Renewable Energy Target?
This suggests the possibility that the government itself doesn't see its starting carbon price as either sufficiently broad, high or rising quickly enough to deliver a "clean energy future". Either that, or its politically expedient to keep the Opposition's direct action plan bubbling along, leaving them without a policy leg to stand on.
It may be painless, but it isn't efficient.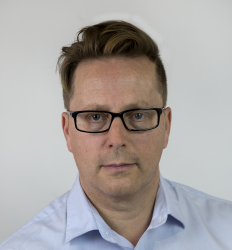 Latest posts by Houses and Holes
(see all)