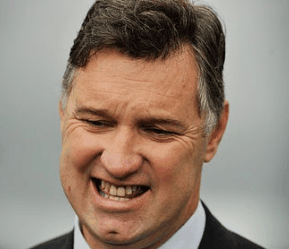 In 2002, the Victorian Labor Government launched Melbourne 2030 – a strategic planning policy framework for greater Melbourne aimed at reducing urban sprawl and car dependence by shifting new housing development away from Melbourne's fringe ("greenfield development") towards pre-existing urban areas ('brownfield development'), where public transport is already established.
Central to Melbourne 2030 was: the establishment of an urban growth boundary (UGB) that drew a boundary around Melbourne and banned urban developments outside of it; specific targets for infill (brownfield) development (currently set at 53%); as well as levying up-front charges on developers in order to recover infrastructure costs. These measures were deemed necessary in order to "protect Melbourne's highly valued farming, conservation and recreation areas", which is a fancy way to describe the cruddy shrubs and listless paddocks stretching endlessly to Melbourne's north and west [believe me, it ain't exactly prime farm land].
The Melbourne 2030 plan has since changed names (it became [email protected] million in 2008) and the UGB has been expanded, but the central tenet remains the same: urban sprawl bad, infill good.
The impact of these policies on vacant land within Melbourne's UGB were instantaneous, with prices simultaneously increasing and lot sizes shrinking (see below UDIA chart) .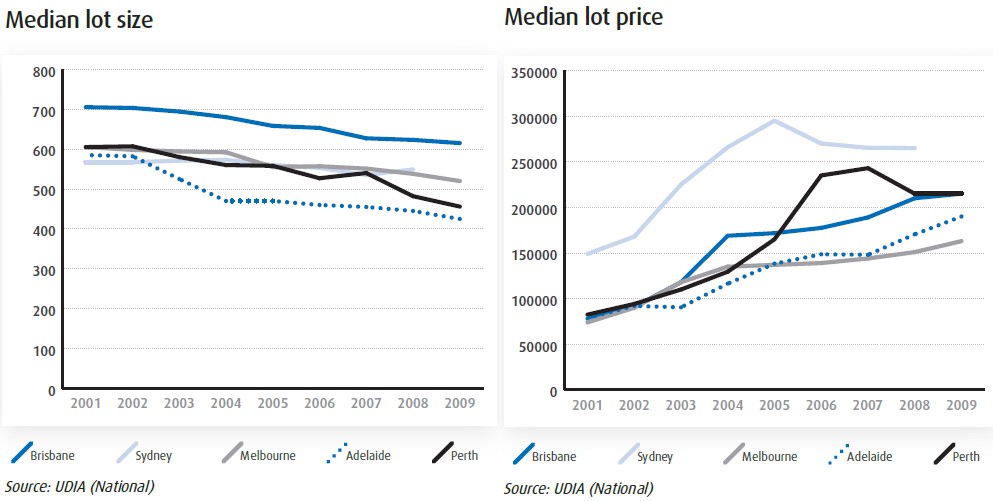 With the supply of land reduced, developers were incentivised to compete vigorously for the available land within the UGB. Meanwhile, lucky pre-existing land owners were effectively granted 'monopoly rights': with competition and contestability within the land market reduced, they could now demand higher prices. And because the price of pre-existing housing is set, to some extent, by the cost of new housing (which now comprised significantly higher land costs), the policies contained in Melbourne 2030 contributed to Melbourne's rapid house price inflation experienced over the past decade.
In 2006, Justin Madden was made the Planning Minister for Victoria, and the man tasked with delivering the urban consolidation envisioned in Melbourne 2030. Throughout his term, which ran from 2006 until 2010, Mr Madden continually espoused the merits of higher density living and intervened to force through large infill developments, often against community wishes (e.g. the Camberwell Railway Station redevelopment and the 25-storey Windsor Hotel redevelopment). Mr Madden even went as far as to lambast outer-suburban households for their large 'McMansions', despite the fact the he lives in large two-storey heritage-protected home in the inner suburbs.
How times change. Following Mr Madden's move to Opposition after Labor's defeat at the polls last year, it appears that he no longer supports the ideals of Melbourne 2030. Now Mr Madden is leading a resident's action group – "Save Moonee Ponds" – opposing a housing development at Moonee Valley Racecourse, which just happens to be near his home in Essendon. From Fairfax:
JUSTIN Madden is no stranger to public outcry over new developments.

As planning minister he presided over the Windsor Hotel scandal, where a staffer's leaked email suggesting a sham public consultation led to a parliamentary inquiry and ombudsman's investigation.

His government's planning decisions raised the ire of residents' groups across the state…

But now it's Mr Madden who is kicking up a stink about a new development.

The Essendon resident and local MP has joined residents who are angry about a massive $1.4 billion redevelopment of the Moonee Valley racecourse, saying it will stretch infrastructure beyond breaking point.

This month the racing club held a public consultation into its plans to build 2000 apartments and townhouses – including high-rise towers of up to 25 storeys – that will house 6000 people.

But local residents, who have formed a Save Moonee Ponds group, say the club's master plan is a "severe case of overdevelopment"…

Mr Madden said he was reflecting the sentiment of the local community: "They think the extent of the proposal is just quite extraordinary, to shoehorn several thousand residents into that area"…

All of Melbourne's major racecourses are planning residential developments as the value of inner-city land soars.
So according to Mr Madden, urban sprawl is to be discouraged in favour of higher density development in pre-existing suburbs… Provided this development takes place in someone else's backyard.
There's nothing like a dose of hypocrisy from our political elites.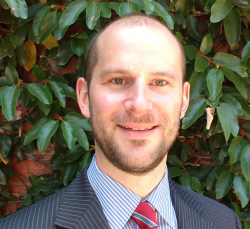 Latest posts by Unconventional Economist
(see all)