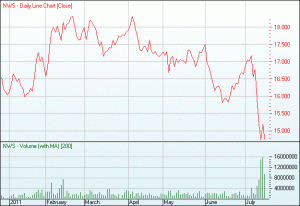 Quis custodiet ipsos custodes? Who's watching the watchmen? That's the question now dogging the future not only of Rupert Murdoch's UK media interests but Newscorp globally.
How bad is this going to get for the Sun King? I have no idea. But I thought I'd offer a framework for thinking about it.
When society authorises private businesses to perform the role of a watchdog, that role comes with a very serious brand risk. Because nobody is watching these watchmen, the integrity of the brand is absolutely paramount. Whatever makes up that integrity, the values that are expected by the society of the the profit making entity, are the value of that company.
In the past decade, we have seen two very high profile examples of failure of brand integrity in watchdog businesses that offer two very different paths ahead for News Corporation. The first was the case of Arthur Anderson and Enron. You may recall that Arthur Anderson was one of the "big five" global accounting firms and a seemingly indomitable colossus that had traded for a century. However, in 2002, when Arthur Anderson employees were convicted of shredding documents that related to the collapse of Enron, the firm lost its US CPA license and went out of business. The brand damage was such that the global operations of Arthur Anderson failed and were sold off to competitors. Ultimately, the US conviction was overturned but too little, too late.
So, we have seen a recent example of a watchdog brand sustaining such damage in one major country that it caused the collapse of an entire global business. However, the key factor was that the government of the United States had licensing control and revoked it.
A second example of a badly damaged watchdog brand is the role of credit ratings agencies in the GFC. The outcome here could not be more different, though is still unfolding.
The ratings agencies were the sine qua non of the crisis, abandoning their century old integrity in favour of the easy money to be gained from AAA rubber stamps for mortgage securities in the US, famously captured in the email of one employee to another that a security could be "structured by cows" and the firm would rate it.
However, the outcome for the agencies could not be more different to that of Arthur Anderson. They continue to operate within largely the same context, in which those who create the securities pay for the ratings, and no major ratings firm have disappeared. Yes, there has been some reform of their operating environment but it is not extensive.
The fact is, the agencies are as powerful as ever. In my view, this is simply because reforming the rating agency system is simply too hard. The reform is not so simple as making an example of a single company. It is, rather, a complex act of legislation in which an entire system must be restructured.
No doubt aware of this chasm that they straddle, the agencies have embarked on a global campaign to restore brand integrity. Their models (whatever they are) now downgrade firms and countries well in advance of their former easy schedules and at times, such as recently in Italy where sovereign and bank downgrades were split, seem even to draw out that pain by drip feeding.
The travails of Newscorp seems to fall between these two examples. As a single entity fighting off a brand destroying collapse of integrity in one of its major country operations, the entire company appears vulnerable. Key players have been arrested. However, because, rightly, there is no licensing regime for media (such is the favourite trick of autocratic states), legal proceedings have no immediate operational fallout.
Nonetheless, when the Leader of the Opposition, as well as other media interests start calling for media ownership laws to be changed to break up companies such as News International (Newscorp's UK business), it is obvious that this scandal has some way to run. And that's before we add in the risk that a new FBI investigation will turn something up in the US.
Having said that, there is one other way in which Newscorp has a tactical advantage over both of the other watchdog business examples used in this post.  Both Arthur Anderson and the ratings agencies are global business to business models with a single brand. Newscorp is largely a business to consumer model with multiple brands in different countries. That brand diversification is a huge asset in this struggle.
Perhaps that is why under such uncertain conditions, Newscorp's share price has held up quite well.
I'd be steering clear for the time being.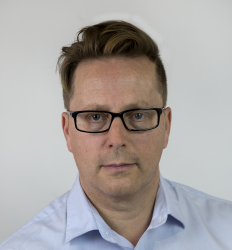 Latest posts by Houses and Holes
(see all)