The June NAB Business Survey again makes pretty ordinary reading with Australia's so called two-speed economy, other wise known to the sane as Dutch Disease, turning virulent. Here's the commentary:
Domestic sector struggling to gain momentum as confidence slumps. Forecasts for growth lowered and rate rises delayed – reflecting current slowdown and, in the medium term, carbon.

Activity in the domestic economy was a little stronger in June, although overall conditions remained fairly subdued suggesting the economy is still struggling to find traction following the flood-induced slowdown. Business confidence deteriorated sharply in June, with the index now in line with the relatively weak levels recorded in December (surveyed immediately following the floods).

Conditions in retail fell to worryingly low levels (to around that of Nov 2008, just prior to the

Government's initial cash handouts), while manufacturing, construction and wholesale were again poor. The high Australian dollar, continued cautiousness of households and concerns about the global outlook appear to be eroding sentiment, with weak confidence reported in construction, manufacturing, retail and wholesale. While conditions were weaker in mining, the outlook remains strong as reflected in high confidence levels.

Overall the gap between weak & strong industries is reaching historical highs (see page 3). This largely reflects weakening in the poor performers – similar to the 2000 slowdown.

Orders weakened in June and continued to contract; the stocks index was also lower, implying an expectation of softer near-term demand. Capacity utilisation marginally higher in the month at above average levels. Based on average conditions for the June quarter, we estimate 6-monthly annualised growth in domestic demand and GDP of around 3%. Labour costs growth picked up in the month, while price inflation was a little softer.
Let's take a closer look at the components. First, business conditions by industry:
Changes in business conditions were mixed across industries in seasonally adjusted terms; conditions deteriorated significantly in mining and retail in June, while conditions improved notably in finance/business/property, recreation & personal and manufacturing (albeit to still poor levels). The strongest conditions were recorded in finance/business/property (+20), recreation & personal services (+17) and mining (+14), while business conditions were weakest (and negative) inn retail (-24), construction and manufacturing (both -5) and wholesale (-1). In trend terms, business conditions were again varied across industries. Trend conditions were strongest in mining (+27) and transport & utilities (+15) and weakest in retail (-13) and manufacturing (-8).
The survey is showing a clear bifurcation between reasonable conditions in finance and property and a collapse in retail (as well as ongoing weakness in manufacturing). At MB, we've spent some considerable time proving the link between house prices and retail spending so this result poses an interesting challenge. With housing finance stabilising (albeit at historically weak levels) and the finance/property sector showing reasonable conditions in the survey, we can draw two conclusions. Either retail is overshooting to the downside and will rebound and the forthcoming profit warnings for the sector are a buying opportunity or any strict correlation between house prices and retail spending is getting stretched. Some evidence that the latter might be the case is also available in recent month's consumer confidence data, which has shown very depressed levels of household confidence in their financial outlook, as well as high levels of anxiety about petrol prices and taxes. With rates on hold to the end of the year, we may see some rebound in retail but I wouldn't bet on it.
Next, business confidence:
In seasonally adjusted terms, business confidence levels fell across all industries with the exception of mining (up 6 points), and wholesale (unchanged). Confidence levels deteriorated most significantly in construction (down 21 to -14 points) followed by finance/ business/ property, retail and recreation & personal services. Consistent with the rise in confidence in the month, mining recorded the highest confidence levels (+17), followed by transport & utilities and finance/business/property (both +5). In contrast, construction recorded the weakest confidence (-14) followed by manufacturing (-2), retail and wholesale (both -1). Trend confidence was strongest in mining (+13) and finance/business/property (+11), and weakest in manufacturing (-2) and construction (-1).
Less promising for the key finance/property sector but otherwise pretty much in line with conditions, with manufacturers clearly upset that they've been targeted for destruction and construction somehow upset despite historic engineering capex.
NAB concludes:
Global growth is slowing from the exceptionally strong pace seen last year reflecting tighter policy, the Japanese disasters impact on global supply chains, oil prices and lower real household incomes. Despite this, global growth is expected to remain a touch above its 4% trend through 2011 and 2012, mainly due to solid outcomes in China, India, Latin America and the Asian Tiger economies.  Developed economy growth is nearer 2% while emerging economy growth is 6 to 7%.

Australian forecasts weaker in Q2 & Q3 reflecting continuing softness in discretionary spending, and delays in recovery of coal export volumes. Severe weakness in retail in latest survey, along with continuing softness in wholesale, parts of transport, manufacturing and construction points to ongoing softness. Strong export prices, mining investment and Queensland rebuilding expected to lift GDP growth in Q4 with more solid growth in 2012. In 2012/13 forecasts include tentative impacts from the carbon tax announcement (-0.2% off GDP). Inflation ¾% higher, assuming no wages impact. We now expect GDP growth of 1.7% in 2011 and 4.6% in 2012.

Next 25 bp rise in cash rate deferred until December, when growth momentum more apparent and labour market tightens significantly. Final 25 bp rise put back to May 2012.
The rate call seems fair enough all things being equal. But NAB's version of the all things being equal is laughable to my eye. They seem to have not learned the lesson of 2011 or to be heeding the weakness apparent in their own survey. Where the hell is 4.6% growth going to come from in 2012? I mean, that's miles above trend. And, would demand a complete turnaround in pretty much every sector. We're already at 4.9% unemployment with a wary RBA. If conditions improve that far that fast, there's no way the RBA will be on the sidelines. And with rising rates, a rising dollar and ongoing consumer caution, there's no way we'll get anywhere near 4.6%. And that says nothing about slowing global growth.
Futureboom! claims another victim.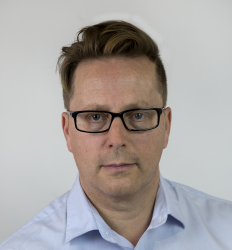 Latest posts by David Llewellyn-Smith
(see all)