The MSM is full of shock and awe at last night's David Jones profit warning. Farifax and News are as bad as one another.
Of course, this is absolutely NO surprise to MB readers, who have known all year that retail is in the gun.
The question now is should the sector be bailed out by monetary stimulus? My answer is an emphatic "no".
Look at the above chart of monthly retail sales dating back to 1984. There is a clear trend break upwards around the turn of the millennium. It doesn't take Einstein to equate this with the take off in the housing bubble and associated credit boom. If we are returning to the pre-bubble trend, good.
That is Australia's old economy now. The new economy is Quarry Australia, with all of the structural adjustment that that entails. As we've heard from both the government and the RBA at length, resources must be freed up for the resources boom. To date, it has been manufacturing that has born the brunt of this adjustment through the high exchange rate.
That retail is suffering in this context is a good thing, to my mind. If the retail sector's proportion of the economy can shrink to accommodate booming resources investment, that's a good trade in my book. We'll be giving away a debt-driven problem of overspending in exchange for a larger productive export sector.
With any luck that will take some of the heat off manufacturing exporters by preventing future rate rises and keeping the currency from appreciating further. They too are productive, external earners.
Markets may be anticipating rate cuts now, and if the Western powers go to the wall again or house price depreciation turns disorderly, sure, all bets are off. But faltering retail is no reason to cut rates.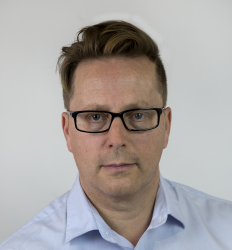 Latest posts by Houses and Holes
(see all)