News this morning is that there is something of a breakthrough in Eurozone negotiations. From the FT:
Germany and France appeared to settle their differences late on Wednesday over a new rescue package for Greece.

No immediate details were available but Steffen Seibert, a spokesman for Angela Merkel, the German chancellor, said "a common German-French position" had been agreed and ­discussed with Jean-Claude ­Trichet, president of the European Central Bank, and Herman van Rompuy, president of the European Union.

The breakthrough came after Nicolas Sarkozy, French president, rushed to Berlin to hammer out a Greek rescue plan that could include €71bn (£63bn) in bail-out funds from global lenders and a €50bn tax on eurozone banks, proceeds from which would be used to buy back 20 per cent of Greece's €350bn in outstanding debt.

The proposals, included in a plan circulated by the European Commission ahead of an emergency summit on Thursday, also include a bond exchange programme under which private owners of Greek debt would be encouraged to swap their holdings for new 30-year bonds. The swap plan could reduce Greek debt by an estimated €90bn. It would be offered, with credit sweeteners, to owners of bonds due in the next eight years.

Senior bank executives involved in talks with European negotiators said a final plan was likely to include either the bank tax or the bond exchange programme – but not both.

José Manuel Barroso, Commission president, had warned: "Nobody should be under any illusion: the situation is very serious. It requires a response. Otherwise the negative consequences will be felt in all the corners of Europe and beyond."

Officials said Mr Barroso's plan would expand the powers of the eurozone's €440bn bail-out fund. It would be allowed to offer lines of credit to eurozone countries not receiving bail-outs and to recapitalise banks in those countries. In the past 14 months, the EU has bailed out Greece, Ireland and Portugal.
Within this extraordinarily complex set of arrangements, there appear to be two hopes, one short term and one long, to boost immediate term sentiment. The short term breakthrough is simply that Greece will receive bailout funds. Moreover, although the bond buyback functions do nothing to resolve Greece's underlying problem, a lack of competitiveness, they do offer another longer term hope. This is a wacky way of allowing Greece to lower its debts via a fiscal transfer in part paid by a tax that is taken from the banks that loaned Greece money (as well those that didn't). It's kind of disguised default. Quite ingenious, actually. That is not so much the second hope. Rather, there is the possibility that such an arrangement could be the germ of a permanent fiscal integration which aims to redistribute funds from surplus to deficit countries at the level of banks rather than sovereigns.
As myriad commentators pointed out last night, that fiscal integration is the answer to Europe's woes is both obvious and impossible.
However, as Wolfgang Muchau and George Soros have argued exhaustively, a second best option is to create an entity that can redistribute funds in bank bailouts, enabling high debt nations to default and recapitalise the banks where necessary. FT Alphaville carried a story last night about how that might evolve:
Not just sovereign debt: there's also vague talk afoot that the EFSF might be directed to purchase bank equity. So we liked this guide to the (weak) pros and (strong) cons from Nomura. Cut out and keep!
I agree such a hope is perhaps premature. However, there is enough to go on here for markets to smell a short term solution. As John Taylor predicted last night on Bloomberg, we may be on the verge of a new risk rally (before next year's recession).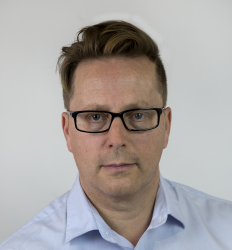 Latest posts by Houses and Holes
(see all)