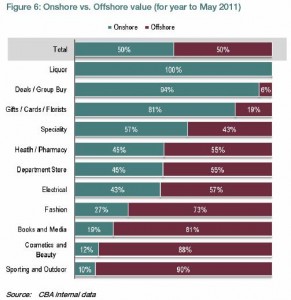 CBA have released an excellent piece of research this morning that helps demystify foreign online spending by Australian consumers. The research is drawn from the bank's credit card and merchant businesses. It's a must read this one. Full report below.
A million customers can't be wrong

There has been a dearth of reliable data on the impact of online retailing in Australia. Until now.

We have collated the online spending activities of CBA customers through the bank's credit and debit card facilities. This analysis covers two data sets, a topdown estimate of market characteristics using our total card spend in excess of $50b; and a bottom-up analysis collated from active online cardholders targeting pure online retailers.

More than a million CBA cardholders are actively spending online for retail purposes. We have estimated the size of the online retail market and deconstructed the characteristics of these online consumers and trends across categories.

Online retail spending lower than some market estimates ($9.5b), but growing fast.

The key points from our top-down online retail analysis are:

We estimate retail online spending at $9.5b in 2010
Domestic spending accounts for $5.3b and international spending $4.2b
Online retail spending is estimated to represent 3.8% of total retail spending and 5.2% of discretionary retail spending.
At current levels, the foreign component of sales is roughly 1.7% of total retail sales. If online sales penetration increases to the level of the US, that would roughly double the total value going offshore over time.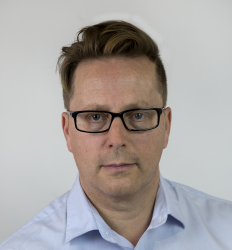 Latest posts by Houses and Holes
(see all)