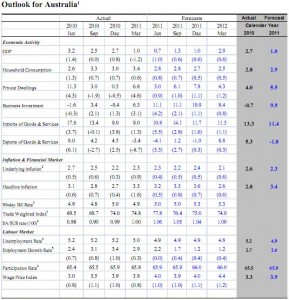 Late last week, the venerable Melbourne Institute released its Monthly Bulletin of Economic Trends. In it, the economists of the institute predicted that Australia is headed back to the seventies with a bullet:
Policy dilemmas ahead …
In contrast to other forecasters, we have cautioned for some months now that GDP growth is likely to be modest, that headline inflation is likely to be close to the upper end of the official target band and that employment prospects are likely to remain subdued in 2011. Similarly, our moderate growth forecasts for 2012 have previously also put us at odds with other analysts but the view of a moderate economic outlook for this year and next is now spreading.

According to Dr. Edda Claus, "the current economic climate poses policy dilemmas for the government: First, a low growth high inflation scenario can be a problem for a Central Bank committed to the practice of inflation targeting.  Tightening monetary policy to rein in inflationary pressures may choke off growth while loose monetary policy to support growth may generate more inflationary pressures.

Second, this policy dilemma is aggravated  by international financial woes.  While Australia's debt to GDP ratio is low, the developing sovereign debt crisis in Europe and the US may translate into higher inflation in Australia.

Third, the surge in commodity prices have improved Australia's terms of trade and the A$ is currently very high. The mining states (especially WA) have benefited significantly, but states with a high manufacturing base  are experiencing the negative effects of a strong currency."
It is true. The Institute economists have been ahead of the curve in predicting weak growth, along with MB. But this is a new take on that forecast and not without merit. The Institute now has 1% GDP forecast for 2011 and headline inflation of 3.4%, both of which look reasonable to me.
Remember the phrase: Inflation in everything you need, deflation in everything you own.
This spaz economy has the RBA Audi 5000 to dip a nasty bogue. You dig it, man?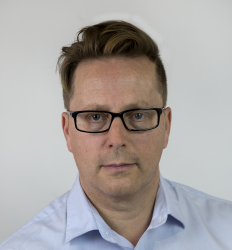 Latest posts by Houses and Holes
(see all)