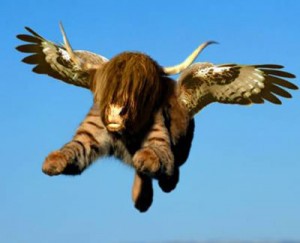 Today's bullhawkian charge cannot go without a prod. According to Chris Joye writing in Smart Company:
There is mounting evidence to suggest that Australia's housing market rests at a critical juncture…In my opinion, the near-term destiny of Australia's housing market very much depends on next week's second-quarter inflation numbers. If inflation is low, the RBA will likely be on the sidelines for the rest of the year. It can argue that it was vindicated for not responding to the very high first-quarter results, and will in any event be downgrading its economic growth forecasts for 2011, which were always on the high side.

Talk in the media will galvanise more firmly around rate cuts. Consumers will start to scale back their still extraordinarily hawkish interest rate views (see chart below), with 84% anticipating rate hikes. Given the average Australian thinks he will be hit by two or more rate hikes in the next 12 months, it is no surprise that underlying economic conditions have been so soft.

In this low-inflation scenario with no future hikes and the prospect of cuts, our forecasting models predict that Australia's housing market has the ability to start grinding out very modest capital growth, which, of course, should be complemented by healthy rental returns.

In the less favourable alternative, where inflation next week is reported high – at, say, 0.8% for the quarter or more – it saddens me to say that our beloved central bank will be very much on the interest rate warpath. That means the likelihood of a rate hike, or hikes, before the year is out. And the half-nelson that the RBA currently has Australia's housing market in will only tighten.

…Who is right? We cannot tell at this point. It all depends on inflation. So, if you are looking to buy but have not found a place yet, you should be hoping for a high inflation outcome, which will inevitably result in persistent, interest rate-induced pressure on prices. If, on the other hand, you are looking to sell, you should be praying for a low number next week.
As we know, for the past few months Mr Joye has argued vigourously that the inflationary forces emanating  from the mining boom are intense. Indeed, just last week, Mr Joye described anyone contempleting rate cuts as a "bloody nancy"
Some of us at MB have counter-argued that these inflationary forces are increasingly being offset by the disinflationary forces associated with disleveraging.
So what's suddenly changed in this debate to indicate a "turning point" for rates and for house prices?
If the mining boom is intensely inflationary, and it is, why would we conclude that one June quarter inflation number ends that inflation? There's no dimunition in the terms of trade, nor in capex intensions, so far as I know.
One reason we could conclude that is if the major offsets to that inflation – the disinflation emanting from a strong dollar and weak housing – start to get the upper hand, and house prices accelerate downwards. In that event, sure, we'd get a rate cut. However, that's not the turning point Mr Joye seems to have in mind.
The other reason we might see a rate cut has been argued by Westpac's Bill Evans who reckons another blow to local confidence arising from an external shock would tip the consumer into a withdrawal from spending that would overwhelm the mining boom. But again, is that a scenario in which we can look forward to house price increases?
I accept Mr Joye's argument that if the inflationary and disinflationary forces remain in balance and rates remain on hold then housing may stabilise and even grow a bit. But the question is, what does that change?
If housing begins to grow, and consumer confidence with it, then the RBA will raise rates again. They will do so quickly becasue, as Mr Joye has made abundently clear, the inflationary forces emanating from the mining boom are intense and there is not enough room in the economy for both a confident consumer and a confident miner. House prices will then stall and fall again.
In summary, and I'm happy to be corrected, I can't see any evidence of a "turning point".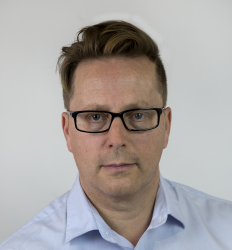 Latest posts by Houses and Holes
(see all)