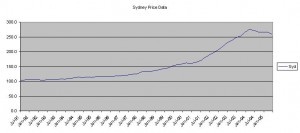 And NSW credit churn: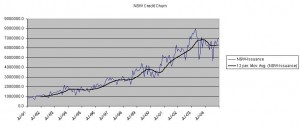 For Melbourne: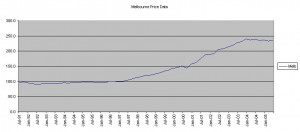 And Vic credit churn: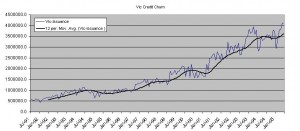 For Brisbane: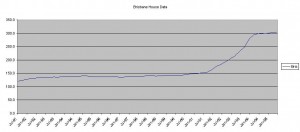 And Qld credit churn: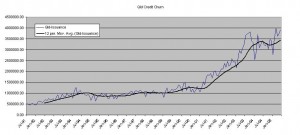 And finally Perth: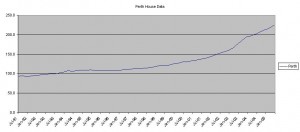 And WA credit churn: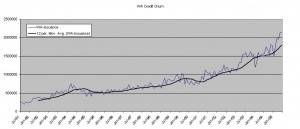 As far as I can tell in all markets above from 1991 until 2005 the rate of monthly issuance of credit was tightly coupled with changes in house prices. Again I am happy to be proved wrong. But given this data I would suggest that watching changes in housing market transactions, and therefore credit issuance, is an exceptionally good indicator of future house price movements.