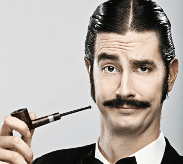 If there is one thing in this world that drives me crazy, it is social engineering based on ideology rather than an objective examination of facts.
A classic example was on display in two related articles recently published in the mainstream media. Both articles relate to recent work undertaken by Dr Robert Crawford, an academic in the Faculty of Architecture, Building and Planning at The University of Melbourne.
Dr Crawford laments the so-called proliferation of 'McMansions' in the outer-suburbs of Australia, and is pressing the Government to take action to ensure that new homes are built smaller and closer to the Central Business Districts (CBD) of Australia's capital cities.
Here's an extract of what Dr Crawford had to say on Friday at news.com.au:
PEOPLE who want to build energy-guzzling McMansion-style homes should pay more taxes, an academic says.

And taxes should also be used to make owning multiple plasma TVs prohibitive, says Melbourne University construction expert Dr Robert Crawford.

Rapidly increasing suburban house sizes, more reliance on cars and a rise in demand for consumer goods had wiped out many of the benefits of building energy-efficient homes, he said yesterday.

"The most dominant characteristic of the new houses in these estates is their size … new residences are well over 200sq m, more than double the average of the 1950s," he said.

Releasing a faculty of architecture, building and planning study on the impact of housing on greenhouse emissions, Dr Crawford said one option was to penalise those who built big houses.

"Indirectly through the price of materials and things like that, if you make it more expensive in some way to build larger houses then that might encourage people not to do it," he told the Herald Sun.

"Once you get towards a certain level, things become more expensive or you pay higher taxes or something like that."
Not happy to only attack the size of new homes, Dr Crawford also takes aim at homes located on the urban fringe. From Fairfax yesterday:
While there is evidence to show that smaller, more energy efficient houses can help to considerably reduce housing-related energy demand and emissions, the location of this housing can be a key factor in achieving the most substantial energy and emission savings.

Poor transport planning means that many of our cities' outer suburban areas lack an adequate and reliable public transport network. People rely heavily on private car transport to get to work and school, travelling further distances than ever before. This form of transport is at least half as energy efficient as train travel…

Transport-related energy demand and emissions of new outer-suburban housing now represents the greatest share of a household's total energy demand and emissions. This is a result of increasing travel distances and reliance on private transport and a steady decline in energy and emissions associated with household heating and cooling due to increasing building envelope efficiency standards…

More people living closer to work and existing transport networks would avoid the heavy reliance on private transport and this translates to a need for significant investment in new transport infrastructure… Inner-city or inner-suburban households may consume up to 70 per cent less energy than the average household on the fringe of our major cities.
Leaving aside Dr Crawford's call for greater infrastructure investment, which I broadly agree with, lets focus on his other claims, in particular: that Australian homes are too big and are located too far from the centre of Australia's cities. As such, outer suburban households are consuming too much energy and are creating excessive waste and pollution.
And Dr Crawford's solution: let's tax these greedy households out of existence… That's right, we should make Australian housing – already amongst the least affordable in the world – even less affordable.
The key problem with Dr Crawford's critique of outer suburban living is that it does not match the data of the Australian Conservation Foundation's (ACF) Consumption Atlas, which found inner city residences to be the most polluting and the outer suburban areas least polluting. Here's an extract of the ACF's main findings in relation to urbanisation [my emphasis]:
Inner cities are consumption hotspots

Urban living patterns offer many opportunities for efficiency and reduced environmental impacts, compared to more dispersed populations. For example, access to public transport, as well as shops and facilities within walking distance, help make inner city dwellers less car dependant.

Further, the prevalence of more compact housing such as apartments in urban centres could lead to lower per person electricity and heating costs.

Yet despite the lower environmental impacts associated with less car use, inner city households outstrip the rest of Australia in every other category of consumption. Even in the area of housing, the opportunities for relatively efficient, compact living appear to be overwhelmed by the energy and water demands of modern urban living, such as air conditioning, spa baths, down lighting and luxury electronics and appliances, as well as by a higher proportion of individuals living alone or in small households.

In each state and territory, the centre of the capital city is the area with the highest environmental impacts, followed by the inner suburban areas. Rural and regional areas tend to have noticeably lower levels of consumption.

These trends in are closely correlated with wealth. Higher incomes in the inner cities are associated with higher levels of consumption across the board.
So according to the ACF, it isn't the wasteful 'McMansion' dwellers on the fringes of Australia's cities that are causing the most environmental damage, but the inner city elites. Yet I don't hear Dr Crawford lambasting their behaviour or calling for greater taxes on them. The owners of pre-existing mansions in Toorak or Point Piper are free to carry-on in their profligate ways.
Another factor that Dr Crawford doesn't mention is that government policy has encouraged the proliferation of larger sized dwellings. For starters, limited new land supply (the result of artificially imposed growth boundaries), compounded by new and exorbitant levies on new housing (the combination of which can exceed $100,000 per dwelling), and high compliance costs created by complex and uncertain planning regulations, have combined to significantly increase the price of fringe land, whilst reducing its size (see below UDIA chart).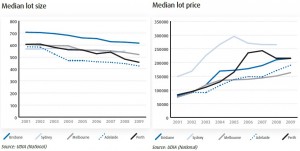 With the land component now comprising 50% to 70% of the total cost of new houses, compared to around 30% in the 1970s, many buyers are incentivised to 'upsize' into larger models. After all, what's an extra $30,000 for a few extra rooms when the total cost of a modest home already exceeds $350,000?
Then there are the state governments' punitive stamp duties – which can cost up to half a year's salary – which encourage home buyers to buy big now in order to avoid having to upgrade later and paying the tax again in the future.
There are also the perverse outcomes caused by the urban growth constraints themselves. For instance, the building of large houses on tiny blocks, with narrow footpaths and roads (because of the excessive land prices), allows little room  to plant trees or veggie gardens. It also means that homes are so close together that many do not contain roof eves or verandas and have poor air flow, thereby requiring greater air conditioning in the summer. The lack of backyards and open space also encourages children to remain inside playing video games and watching TV, which of course uses more energy.
Finally, as shown previously, there is the inconvenient fact that urban growth constraints force lower income households to 'leapfrog' the growth boundaries into far-flung ex-urban towns in the search of more affordable housing. Such behaviour contravenes the intent of the growth constraints by actually increasing 'sprawl', travel times and energy use.
Perhaps the most sad part of Mr Crawford's critique is this part, in which he appears to denigrate the younger generations for being greedy:
One of the most critical challenges in the push for environmentally sustainable cities will be lowering expectations to a more realistic level, particularly with younger generations.
Apparently it's okay for empty nesters to occupy family homes with large backyards in quiet neighbourhoods, but not okay for younger families to expect the same. Pot meet kettle…
Please don't misinterpret this post as an attack by me on inner-city or apartment living. It's not.
Rather, it's a deconstruction of the assumptions of housing elites who denigrate other people's way of life and try to force their ideals onto others.
Cheers Leith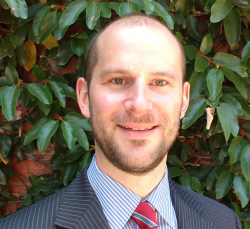 Latest posts by Unconventional Economist
(see all)