The S&P/ASX 200 is down 22 points or 0.4% at midday, pausing from its rebound rally since Tuesday, mainly from weakness in BHP, RIO and bank stocks (i.e most of the index). Asian markets are up generally, with the Nikkei up 0.3%, the Hang Seng up 0.2% and Singapore steady. The AUD is steady at 1.0664 against the USD, whilst gold is just below $1500 USD an ounce and WTI oil at $98.90 USD per barrel.
The weekly charts show evidence of a slowdown in the overall correction from the mid-April highs, with strong support at the 4700 points level.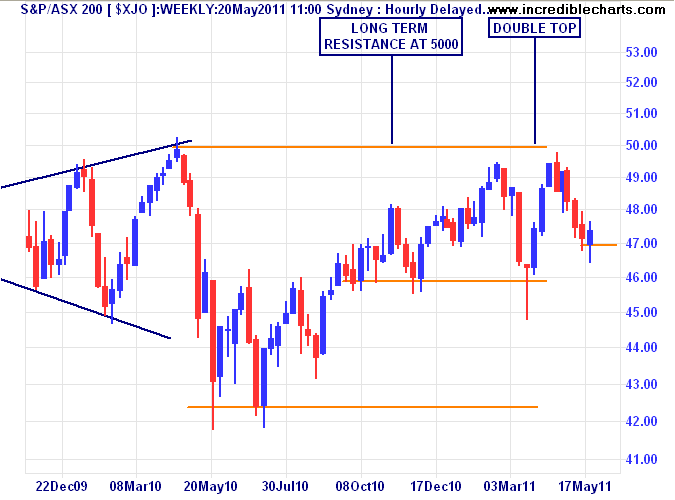 Daily charts show weakness overall and imply a probable sideways move around the 4600 and 4800 levels (with a bearish bias) – the repeated message since the start of the year.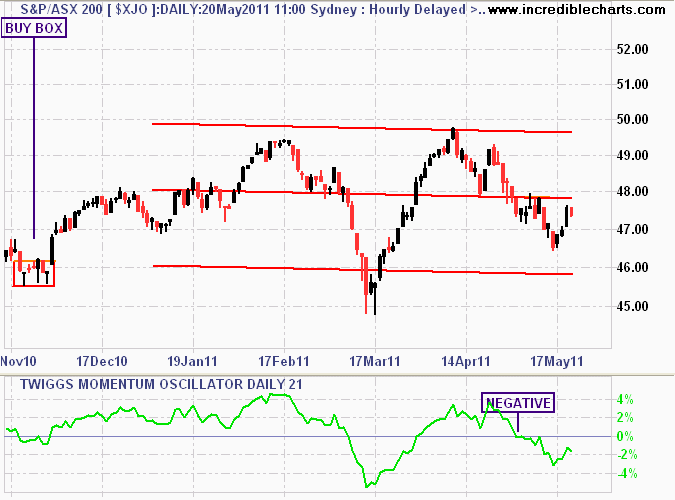 Latest posts by Chris Becker
(see all)