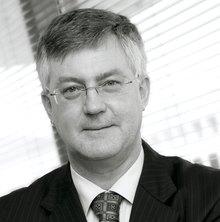 Martin Parkinson, the new Secretary of the Treasury, gave an excellent speech last night. Gone was the uber-bullishness on China and India that has characterised Treasury rhetoric since the GFC and it was replaced with a recognition that we're in for cycles in China and at times, it'll be painful. The Australian covered these things well enough.
The high point of the speech, however, was not the shift in candour vis-a-vis China. No, the crescendo came later when, on behalf of the Australian community, Dr Parkinson posed three stonking questions about the commodities boom:
• How will the benefits of the boom in the terms of trade be shared through the community? After all, today we are swapping a non-renewable capital asset – mineral and energy reserves – for an income stream. If we don't receive an appropriate return, and invest that wisely to build human and physical capital, and to boost national savings, including through superannuation, we could find ourselves having consumed our assets and be faced with lower future incomes.

• Will our manufacturing sector be "hollowed out" and "lost forever" leaving us as "nothing but a quarry"?

• What if the boom suddenly stops, as all previous booms have?
Those are the best three inquiries I have heard from an Australian economic leader in YEARS. It is my fervent hope that Dr Parkinson will now dedicate himself to answering them because sadly, his responses last night did not do the questions justice by half.
Concerns like these are being reflected in calls for measures to protect sectors threatened by the structural shift in our terms of trade. They drive calls for strengthened anti-dumping legislation, intervention to deliver a lower exchange rate and increased industry assistance.
This is simply untrue. As I have noted many times, the non-resource export sector is almost completely dumbstruck at the forces that are consigning them to the grave. Even vociferous protectionsists like BlueScope Steel have openly embraced their own destruction at the hands of the currency, bizarrely aiming most of their invective instead at the carbon tax, a tiny problem by comparison.
Next Dr Parkinson gives us the generic answer:
Why is there is so much discomfort in the community about this transformation?

In part, because it involves change, and change is often difficult. In addition, the short-term 'costs' of the adjustment are often concentrated in particular sectors. But perhaps most importantly, what is happening is not well understood.
To make the most of our favourable economic position, we need to understand these concerns and address them – with patience and reasoned argument.

For example, it is important to highlight that a higher exchange rate helps to spread the benefits of the terms of trade boom through the community by reducing the price of imported goods and services. Unless the global environment changes, attempting to lower the nominal exchange rate simply results in the required real appreciation being delivered through higher inflation rather than a higher nominal exchange rate. In other words, a higher nominal exchange rate benefits consumers!

We can remind ourselves, and others, that Australia is, in fact, a diversified, adaptable, knowledge economy as shown by Chart 12 previously. Services comprise around the same proportion of the Australian economy as they do in the G7 economies.

We can also show that the Australian economy is always changing – there are always new jobs and businesses being created as new opportunities are identified. By way of example, in a typical year, around 300,000 businesses are born and a similar number die5; around 2 million people start new jobs and leave old ones; and half a million workers change industries.6

The message is clear. Just as Australia is an economy in transition, the businesses and people who succeed are those that embrace and adapt to changing circumstances.
For the most part, I agree. A flexible economy does mean you can adapt better to shifting times in the most efficent and prosperous manner possible. But, at the same time, it is also this very flexibility that causing the problem just now. That is, markets are driving the big adjustment away from non-resource exporters. So, it doesn't make a lot of sense to me to point to flexibility as the solution to a problem caused by flexibility. Fact is, if this boom runs for a couple more years and then tanks, we'll have given ourselves a gigantic headache in trying to recover lost industry. I always thought that one of the lessons of the GFC was not to be wary of pro-cyclicality. Better to manage the boom through HUGE new mining taxes and an SWF. Sigh…
Finally, Dr Parkinson's last two solutions are, sadly, laughable.
We can highlight how the emergence of major countries in our region will see the gravity of world trade shift closer to our region. The 'tyranny of distance' from major markets that has for so long been a limiting factor on the expansion of Australian business will continue to shift in our favour.

And somewhat related, but less well understood, is the changing world economy will present opportunities for the broader Australian economy from the rise of the Asian middle class — a potentially very large market for our goods and services.
I can only ask where Dr Parkinson thinks the capital is going to come from for any substantial push for our goods and services into Asia. Dutch Disease is not only about a high currency. It's about the relative power of the boom sector to draw in capital ahead of, and at the expense of, all other sectors. It's part of Rybczynski's  theorem. Finally, Dr Parkinson makes the eminently sensible suggestion that we:
"…require more change in the structure, and perhaps more importantly, the mindset of Australian businesses and the skill sets of Australian workers.

It will also be important to build on our relationship with the Asian region to ensure that we embed ourselves in this vast market place.
Asian studies departments in Australia have been ignored, run down and destroyed for a decade. The eighties generation of excited young Australians with a curiosity for Asia are now a curiosioty in themselves. The rest of Asia rightly now perceives us as a small fortress on its southern flank.
John Howard killed Asian integration. Kevin Rudd promised much and delivered little. Julia Gillard doesn;t care about foreign policy. If our compaines are going to find these skills, they'll have to go further away from Asia than here to acquire them.
No, Dr Parkinson, the rudder is stuck. The spinnaker is set. We're running before a gale and high sea. You might as well have said damn the lifeboats. It's commodities and bust.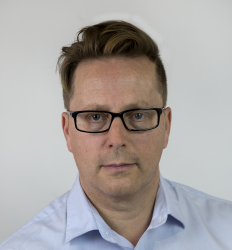 Latest posts by David Llewellyn-Smith
(see all)