As my fellow MacroBusiness bloggers have already pointed out, Australia's housing finance data released today by the ABS was bad, real bad.
One of Australia's few truely independent property analysts, the Managing Director of SQM Research, Louis Christopher, offered perhaps the most damning assessment via a series of Tweets:
Home loans drop on weak demand in biggest fall in 14 years… The housing finance approval No.s released today represent the largest monthly decline I have seen in my career. This downturn is serious… The bad approvals No.s prove once and for all that the reported auction clearance rates are not to be believed. They are unreliable.
Mr Christopher followed up with a somewhat sobering assessment in a newsletter released this afternoon [my emphasis]:
"Today's housing finance approval numbers, released from the Australian Bureau of Statistics suggest that demand for housing has completely stalled in the new year. Indeed, demand for housing is now weaker than back in the second half of 2008; a point where house prices fell by five per cent as an average for the eight capital cities around the country.

We believe this has occurred due to the November 2010 interest rate rise and less so the Queensland flooding.

This is a general alert that we are putting out to our newsletter subscribers that the market is falling and is likely to fall at least 5% this year as an average for the capital cities. As many of our readers know, we are most bearish on the Gold Coast and Sunshine Coast markets. Brisbane, Darwin and Perth also appear to be in significant downturn.

You will note as well that we have updated our Stock on Market for the month of March. National advertised residential properties rose by 13,100 or 3.8% for the month of March. There are now a total of 356,600 residential properties being advertised online. This time last year there was 241,700. That represents a 47.5% increase over 12 months.

At this stage it is difficult to determine when the market will bottom. Most likely it will occur shortly after any announced interest rate cut or significant federal government stimulus in the market place, similar to the First Home Buyer's grant boost released in late 2008. There is an outside possibility that the market could bottom without an interest rate cut or government stimulus if there is a large acceleration in inflation. At this point in time, consensus estimates suggest only a modest to moderate rise in inflation.

It is important to note that in our opinion it is unlikely this downturn will materialise into a nationwide housing crash for the capital cities; rather a moderate fall in house prices is expected at this stage."
So according to Mr Christopher, Australia's capital cities are facing a drop in prices of at least 5% by year end, although prices at this stage are unlikely to crash.
Of course, the future direction of house prices will depend largely on whether commodity prices can remain at near 100-year highs. If China hits a speed bump, causing its growth to slow to say 5-6%, then a hard landing for Australia's housing market is likely.
As I have said many times before, the downside risks to the housing market far outweigh any upside potential. Housing is simply the wrong asset, at the wrong price, at the wrong time. Please tread carefully.
Cheers Leith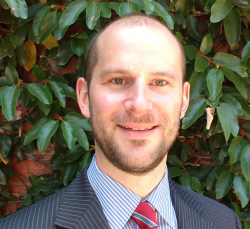 Latest posts by Unconventional Economist
(see all)