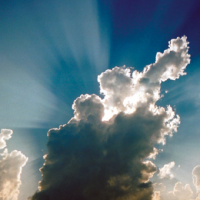 At Empire, we're not assuming a big housing correction. But we are maintaining high levels of cash and unwinding equities positions as they go past fair value.  There is very little we'd consider buying at current market prices, so our cash position will continue to strengthen.  In a sense, therefore, we are increasingly prepared if housing capitulates. Another option for the brave contrarian is increasing gold positions but it's not really my cup of tea. 
Shorting a market that has been heavily subsidised and historically bailed out/propped up by governments on both sides is a risky venture. Buying out of the money puts on the Big 4 banks wouldn't be a bad idea for the betting investor (note that the ASX will introduce 100 lot sizes in May, allowing an easier exposure for smaller retail investors). However, they could expire worthless if the housing market stagnates or the government plays its usual tune and uses all sorts of measures for a bailout.  
For some tuckshop money, we'll be writing covered calls on shares we own, with the strike price at or above our required sell price.  When the opportunity arises, we'll write puts for shares we want to own at the strike price.  But aside from that it'll be high interest accounts and thumb-twiddling until a correction occurs. 
If the correction does occur – and to quote my business partner The Prince – we'll hit the market like the fist of an angry god, snapping up wonderful companies like WOW, COH and REH at rock-bottom prices.  And finally, when property-investor blood is running through the streets and real estate agents start driving Kia's, your author may even stop renting…
 Disclosure: The author is a Director of a private investment company (Empire Investing Pty Ltd), which has interests in some of the businesses discussed in this article.  The article is not to be taken as investment advice and the views expressed are opinions only.  Readers should seek advice from someone who claims to be qualified before allocating capital in any investment.