The drumbeat of crappy housing data is getting louder and more frequent. From the ABS February Housing Finance we get the following: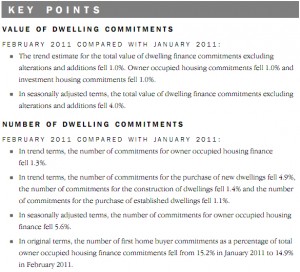 Here are a string of graphs to give you a feel for how bad the trends are: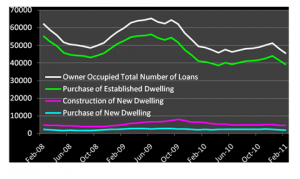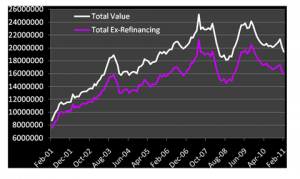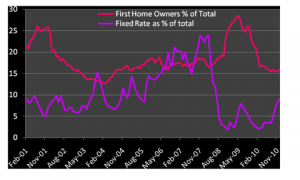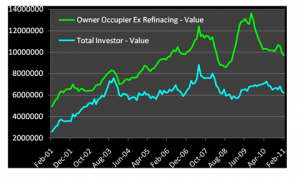 I call them bad, yuk, crap and foul. And here's one last one to drive home the point (if you'll pardon the pun):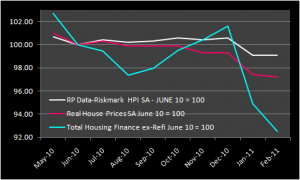 House price falls are set to accelerate on this data.
Finally, to prove I am not making this up, refer below to the CBA report on the data which doesn't even bother reaching for the lipstick for this pig:
CommSecHomeLoans_110406[1]
David Llewellyn-Smith is Chief Strategist at the MB Fund and MB Super. David is the founding publisher and editor of MacroBusiness and was the fouding publisher and global economy editor of The Diplomat, the Asia Pacific's leading geo-politics and economics portal.

He is also a former gold trader and economic commentator at The Sydney Morning Herald, The Age, the ABC and Business Spectator. He is the co-author of The Great Crash of 2008 with Ross Garnaut and was the editor of the second Garnaut Climate Change Review.
Latest posts by Houses and Holes (see all)