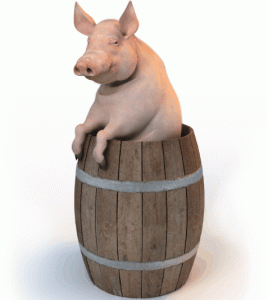 Yesterday's Australian Financial Review published an article entitled Capital house prices slide, which provided a sobering assessment of the housing market, particularly in Brisbane, Perth and Melbourne.
House prices fell in most capitals in February and analysts expect poor affordability to prevent any real recovery for at least a year…

Rp Data senior research analyst Cameron Kusher said the Reserve Bank of Australia's November interest rate rise and additional rises by the banks had made the past three months tough for the housing market.

There were record numbers of homes for sale, coupled with weaker demand. The average time taken to sell properties was climbing, as was the amount sellers had to discount their initial expectations to achieve a sale, Mr Kusher said…

"Certainly in markets like Brisbane and Perth we're seeing a bit of a correction underway", Mr Kusher said. "In real terms, you're probably getting a drop of 15-20 per cent"…

He said Melbourne could experience further falls and Sydney would probably hold up better…

Charles Tarbey, chairman of national real estate franchise Century 21, said his data showed there were 67 per cent more properties for sale across his network than at the same time last year. The volume of sales was also down 30 per cent….

The increase in listings was even more stark in Victoria at 72 per cent, with a 34 per cent decrease in sales volumes, but figures for NSW were stronger than other states, with only a 26 per cent fall in sales volumes…

"It's been slow going. The investors would usually have come in by now, but I think there is difficulty to get bank funding", Mr Tarbey said. "And the values are coming in substantially lower than one might expect them to come in".
With many of the nation's housing markets now deflating, the housing industry has already begun lobbying the government for renewed housing stimulus in order to arrest the slide. From the West Australian:
The housing industry is demanding a new stimulus package to prop up the property market with the Perth median house price falling almost $4000 in the past three years…

The Housing Industry Association wants the Federal Government to entice buyers back into the market, force States to slash stamp duty on property and ditch its carbon tax plan…
And from the Herald Sun:
The HIA called on the Federal Government to introduce new stimulus measures, potentially including first home owner grants favouring new home construction.
With the housing downturn having only just begun, expect calls for 'urgent' stimulus to grow louder.
I just hope Gillard and Swan have enough backbone to reject the vested interests. Though given their track record, I expect to be disappointed.
Cheers Leith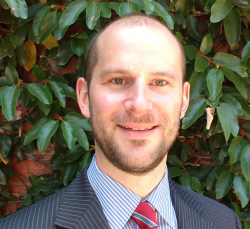 Latest posts by Unconventional Economist
(see all)