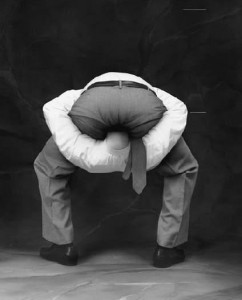 My estimable co-blogger Delusional Economics showed he was anything but delusional with his penetrating commentary on economics as an ideology (Economic Ideologies). It is a point made all too rarely. That economics purports to be an unbiased way of understanding financial and commercial behaviour when it is in fact riven with political assumptions and beliefs. It is a "discipline" concerned with human behaviour and so political biases are, in some form, inevitable. These extend far beyond the obvious materialism of economics: the belief, and it is a belief, that something is only real if a transaction occurs. For instance, economic ideologies contain implicit assumptions about work place value: capital's value versus labour's value, that are a priori (before the fact). Such values are political in nature, and there are many of them. I do differ from Delusional, however, in one respect. He states the often held view that the incompleteness and shortcomings of economics might one day be fixed if only computational power can be improved, or the ideas can be sharpened up.
He says this:
But economics is not a science no matter how much it tries to be. It is a fascinating and somewhat frustrated mix of mathematics, psychology, culture, astrophysics, chaos theory and random number generation.
Which is true. But then he says this:
Maybe one day, somewhat like the weather, we will have the computational processing power to be able to build models of this system, but until we do we are all just weathermen watching the clouds and claiming we can predict rain.

For me personally one of the most interesting things about economics, like any complex system where the basis of truth is misunderstood and/or unknown are the ideologies that grow around it. Somewhat like religion we have people who have very strong beliefs about how the system supposedly works. Yet the reality is that no one really understands everything. This is one of the major reasons I was attracted to this field.
Which is not true.
Economic behaviour will never be like the weather. No matter how great processing power becomes, it will never be enough to achieve predictive validity. No human being will ever be able to pick himself off the ground by pulling on his or her shoelaces, no matter how hard they yank. It is a simple category mistake to think so.
Why? Because human beings are not just observable phenomena. They think, and they know things. And they can think about economic theories; they can know what they are. Such knowledge and thinking cannot be included in the theory, because it happens after the theory has been formulated. So even if a theory is compelling, traders will start to exploit it for gain by taking positions against it. At which point the theory will fail. Exhilarating as it is to chase one's tail, one never goes anywhere.
This much any decent philosopher could tell you (especially if they are fond of the nineteenth century idealists). But here is where I get somewhat frustrated. A question I think is important is not asked. If economics is not a science, and it does not meet the basic conditions of a science, then what is it? Surely the answer has to be: a specialised language. A way of talking about the world, especially of transactions, that has the strengths and weaknesses of technical languages. It allow you to track things, to know what is happening. It enables one to "talk about it", as it were. But languages contain all sorts of assumptions and biases that the truly educated understand when they use them. So one learns to "talk about talking about" as it were.
Here is an example of what I mean with share trading. A report on the theories of trading in the Australian market by the Royal Bank of Scotland:
Pure value

Simple value metrics do not perform well in growth markets such as Australia because they tend to bet against growth and price momentum. Back-test performance is considerably improved when we remove this bias with regression analysis.

Dynamic investing adds value

Individual valuation ratios such as earnings yield, dividend yield, etc, can go in and out of favour, but value investing overall continues to deliver as a sensible strategy. We believe a dynamic combination of valuation ratios can provide more consistent outperformance.

Avoiding the value trap

A value trap is a stock that's been beaten down in price to the point where it starts looking like a bargain, only to become even cheaper and/or remain stagnant for a long period of time. Our analysis shows that – on average – it is beneficial to wait for such a stock to first stabilise before investing.

Better value

Recent academic studies show that the success of value investing is related to firm-level investment activities rather than financial distress risk. We show that value stocks outperform more strongly when they have high operational leverage, while those in financial distress are usually poor investments.
The report is worth reading, it is below. Now let's examine the assumptions in this language. One is that the past is a good predictor of the future. Maybe, probably not. Another is that "value" is static, and there is something that contrasts with it that is "dynamic" (i.e. presumably not static). A questionable distinction, although the fact that many traders are using such a distinction might make it useful. Another assumption is that share market sentiment can be observed as phenomena and understood using things like pattern recognition. Again, questionable. Empathy with crowd behaviour might be a better approach.
By looking at the language it is usually possible to predict how people will behave when they all use the same language and assumptions. When everyone speaks econo-speak, they will tend to develop similar behaviours because language does predicate behaviour. The same for share market traders who use "fundamental" analyses, for instance. By looking at the language, it is possible to get some sense of that. But who treats it as language? Instead, it is treated as flawed science. It is not flawed science, it is non-science.