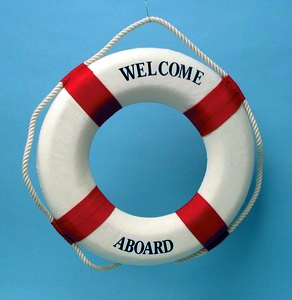 Wow, it's funny what a bit of accountability can do. Last week I noted  how Craig James at Commsec was a part of a more general discourse that needed to stop looking down on Australians for adopting a laudable savings cultre and voila today we have a new tone. From Smart Company:
Aussie businesses have to cope with a lot. The global environment has been far from stable in recent years, what with the financial crisis, geopolitical problems in North Africa and the Middle East and rising cost pressures, such as the lift in oil prices. Then there has been the string of natural disasters and the soaring Australian dollar. But by far one of the biggest changes in the domestic business environment is the extent of conservatism by Aussie consumers.

Some economists believe that nothing has really changed – that consumers are still spending, but in different ways. Clearly these economists have spent too long in their marbled office towers. The Reserve Bank has regularly highlighted the changed behaviour of consumers; our retail clients across the country are constantly noting the tough environment; and certainly listed retailers haven't been shy in indicating the challenges they are facing.

So have there been any changes of note in recent times? The Reserve Bank is certainly watching carefully for any subtle shifts, because if consumers do start spending again, then interest rate hikes will be back on the agenda.

Well there hasn't been any improvement in retail spending. Over the past six months retail trade has grown at a 1.0% annual rate. And in February alone, spending went backwards in four of the states and territories with only flood-induced buying in Queensland holding up the national growth rate.

Then there is the latest credit and debit card data. In February, the average credit card balance was up just 1.4% on a year ago. That is actually the fourth straight month that growth in credit card debt has gone backwards in real terms.

Aussie consumers are still using their credit cards to make purchases, but the clear preference is to use their own money – buy goods with their debit cards – than add purchases to the credit card bill. In February, credit card transactions were up just over 7% on a year ago but debit card transactions were up by almost 23% – the fastest annual growth rate recorded.

And the old stand-by of the past – the credit card cash advance – has almost become a relic of history. In February the number of credit card cash advances fell to the lowest levels recorded in almost 14 years.

Add in the fact that personal lending has fallen to the lowest levels seen in two years and it becomes blindingly apparent that Aussie consumers won't spend or borrow and still very much prefer to live within their means.
Just last week, Mr James was busy casting Australian consumers as psychologically challenged – operating on "perception" rather than "reality" – in being frugal. Today, it's James versus the ivory tower of economic fools.
I can only say, welcome aboard Mr James.
It's nothing personal of course, but I'm suddenly tempted to abandon an increasingly crowded bearish camp in favour of joining Adam Carr, the last great contrarian.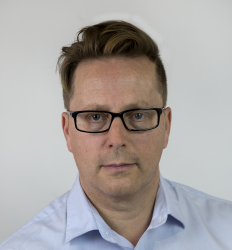 Latest posts by David Llewellyn-Smith
(see all)