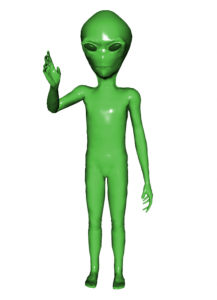 An alien has landed in Australia and is confusing the hell out of everyone. That alien's name is lack of system growth.
In the old system, as the pie got bigger, there were no losers, only degrees of winners. Corporations in Australia's dominant finance, realty and retail sectors could swap 2 per cent market share per annum and it didn't matter even to those that lost it, so long as the system grew at 5%.
The game of pretend competition was played by a boys club of executives that traded assets like footy cards. Regulators occasionally got in the way but knew that their real job was to deregulate. To let the "free market" rule.
Punters didn't care either. The superannuation guarantee ensured a river of cash poured into the share market, ensuring steady returns on pension savings that easily matched the higher prices that had to be paid to the cartels that delivered the profits that drove the share market. Mergers only made it all the sweeter.
In Canberra, policy-makers were enamoured of the Pitchford Thesis, that debt didn't matter so long as it was held in the private sector. Occasionally, they banged on about the savings rate. The GST, a tax on consumption, was supposed to boost it, but as soon as it threatened to, by making things like housing more expensive, policy-makers ran screaming for stimulus.
And so, asset markets and consumption clattered along, competition died and vested interests were sown.
It was a perfect little system. Except for one thing. The whole box and dice relied on an ever increasing amount of credit coming from offshore. The GFC was the Waterloo for the system.
Of course, rather than admit this, it is much easier to find a scape goat, like that offered by David Uren today:
Weak retail sales and the rise in the household savings rate are the result of the government's spending on stimulus measures, according to Griffith University's Tony Makin.

Writing in today's The Australian, Professor Makin said that for every dollar of government deficit, the private sector could be expected to save between 50c and 70c.

Professor Makin's comments follow claims by the outgoing Reserve Bank board member, Don McGauchie, that the government's deficit spending and industrial relations policy were making the Reserve Bank's task of controlling inflation more difficult.

Professor Makin said national accounts figures going back to the 1980s showed that household and government savings moved in opposite directions.

When governments ran surpluses, households spend more on consumption believing tax cuts are in store. When governments are in deficit, households cut back, fearing tax rises will be required to pay for them.
Maybe in the Platonic universe of tax accountants – where Professor Makin is the philosopher king, H&R Block governs and Paul Hogan is Satan – such a line of reasoning make sense. But in this universe, punters do not plan budgets around possible tax increases (happy to be corrected if you think I've misjudged my fellow Australian).
In my view, savings are climbing because punters know, or at least sense, that the above system has passed its use-by date. Punters are not as stupid as the government thinks and despite all of the mollifying balderdash poured forth by "the system" since the GFC, they feel in their bones that something has changed.
For starters, the vast majority know that Australian housing is a debt-fuelled rocket in a world that is suddenly calling debt to account, and that's an uncomfortable position to inhabit.
Moreover, we have a population bubble that is massively over-leveraged and over-exposed to said discomfort as they approach retirement.
Finally, for anyone that missed the Waterloo moment of Australia's old system, the RBA has made it very clear that it will not let debt grow as it used to. Canberra knows the old system has passed, even if it keeps shreds alive in the endless China boom thesis.
So the system has lost its lynch pin. And the fallout is amazing to watch as Australia's cartels writhe, trying to find ways of competing that doesn't overly-expose their market dominance. It's a dance of mock competition and high moral ground. The milk and beer wars are a prime example. From Adele Ferguson today:
The highly emotive and controversial Senate inquiry into supermarkets begins today with Coles supermarket boss Ian McLeod and a couple of Woolworths executives preparing for a shellacking over the recent milk and beer wars.

The issue for the supermarket chains is that some senators are from the Nationals, including former pig farmer John Williams, who know first hand the impact the chains can have on rural Australia.

As flagged in this column yesterday, Coles will argue it is the people's supermarket, creating price deflation, and that competition has been reborn despite Coles being part of a duopoly.

It will even try to argue that the farmers are not being adversely affected because Coles has fully absorbed the retail price cut in a lower milk profit margin.

In relation to the milk processors, Coles will argue that it paid processors more for their milk in mid-January, before the retail price cut, which was more than enough to offset any switch between branded and private labels.

While this might sound good in theory, the farmers and milk processors see the world differently, particularly when it comes to negotiating milk contracts next year.

The reality is the margins have been squeezed from the farmers and processors and the mix from branded to non-branded has shifted. (Total branded milk is down from 36.2 per cent before the milk price wars to 30.9 per cent, according to ACNielsen.)
The supermarket duopoly squeezed it's supply chains for years in the old system. But stalled system growth has them now competing head to head, not with one another, but with their suppliers and small retailers. In effect, they trying to pass on lower system growth.
Of course, other cartels are suppliers. And those that have the power to do so, like Fosters, have pushed back. Some of the dairy farmers seem to have enjoyed a bit of protection via the processing cartel.
With the higher savings rate a structural shift, this has only just begun. According to The Australian, next in line is chicken:
An unapologetic Coles chief executive Ian McLeod will tell a Senate inquiry into milk pricing today that discounting is good for customers and not harmful to local food producers.

Mr McLeod was in no mood for compromise yesterday, amid further tit-for-tat between Coles and Woolworths over who started the price war in beer that led Foster's to withhold supply earlier this year from both chains. The two supermarket giants control about 70 per cent of Australia's $75 billion grocery market.

The Coles boss said fresh chicken was the latest product targeted for price cuts, with more to come in the next few weeks.

He said in a statement that Coles customers, who were facing rising utility bills and interest rates, had saved $800 million over the past 12 months due to cheaper groceries as a result of food price deflation.

"Australia may have escaped the worst of the global financial crisis, but many families are still struggling to make ends meet in the face of higher household costs," Mr McLeod said.
If you needed any further evidence, then surely this is it. The Coles chief has done his research and is ventriloquising millions of Australian households even as he drives his supply chain towards a cliff.
I'm not siding with anyone here. I don't know what the answer is. But last year, during this blog's "Son of Wallis Competition", Sam Birmingham submitted an argument in favour of "sustainable competition" for financial services.
In considering policy responses to the new normal for Australian cartels, that might be a good place to start.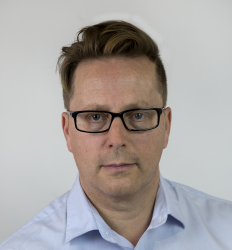 Latest posts by Houses and Holes
(see all)