Regular readers of this blog will know that I am critical of Australia's urban planning structure and land-use regulations. 
Through growth control policies such as exclusionary zoning and urban growth boundaries, Australia's governments have effectively told the market where development can and cannot occur. In turn, they have restricted the level of contestability and competition in the land market and helped raise its price, pushing-up the cost of both new and pre-existing housing. Up-front development fees and charges have also contributed to the price escalation.
And because regulatory barriers have prevented low-cost housing from being quickly and efficiently supplied to the market, any extra demand – be it from easier credit, population growth, or other means – has fed into higher prices instead of new construction. In turn, the price rises and perceived scarcity have encouraged speculative demand and 'panic buying' from first-time buyers, which has helped to drive home prices up even further, thus creating Australia's housing bubble. 
On 25 February, the Productivity Commission (PC) released its Draft Report on Planning, Zoning and Development Assessments. The Draft Report examines business compliance costs, and the impact of planning and zoning systems on competition as well as the efficiency and effectiveness of the functioning of cities.
Here are some key extracts from the Draft Report highlighting a number of significant flaws in Australia's planning/zoning system.
On the regulatory framework:

Planning systems are characterised by 'objectives overload' including unresolved conflicting objectives, long time lags and difficult-to-correct planning mistakes…

The regulations and agencies involved in planning, zoning and development assessments are among the most complex regulatory regimes operating in Australia… While each state and territory has evolved different arrangements for planning and zoning decision-making, most have complex systems of regulatory bodies and processes which are difficult for businesses and citizens to navigate. They create uncertainty and transparency problems for users and regulators and significant compliance burdens… This complexity suggests the regulatory systems are in need of further reform.

On the supply of land:

The lack of a supply side response to the increase in demand for housing can, to some degree, be explained by the timeframes for the land supply process… It can take over 10 years to complete the greenfield land supply process. By itself, the process of identifying land suitable for development, completing due diligence and acquiring the land can take years — confronting issues such as fragmented land holdings can further extend these timeframes. These initial investigative activities are not costless and developers would be looking for some evidence of sustained demand before looking to expand production. This would further delay any supply side response. The supply side response has also been hampered by the effects of the global financial crisis and the accompanying reduction in finance available to developers to complete development projects… 

A sample of 20 subdivision developments in greenfield areas across Australia's five largest cities reveals that up to 10 years may pass from the time a developable parcel of land is assembled and the subdivision of that land is completed  — all this must occur before the construction of houses or commercial/industrial buildings can begin. The most common causes of delays and extended timeframes in land supply processes are: rezoning/planning scheme amendment processes; structure planning processes; and dealing with community concerns and objections. The long time taken to complete the rezoning and structure planning processes (one to six years) is not surprising given the complexity of each process…

Zoning regulations can exacerbate the issue of fragmented land holdings by reducing the number of possible blocks which can be combined into larger sites, thereby giving landholders increased leverage in their negotiations with developers…

State and territory government land organisations (GLOs) hold significant 'development inventories'. On the limited data available to the Commission, it appears GLOs complete fewer lots/dwellings each year compared to those private sector developers with comparable inventories…

On developer levies:

There is little consistency across jurisdictions in the type or the size of contribution that developers may be called on to fund. Further, it is difficult to discern the basis on which decisions are made as to how much infrastructure developers should contribute to their developments, what level of charges should be borne by the private sector and what infrastructure government should provide…

On competition:

A number of restrictions on competition have been identified… There is little to indicate that impacts on competition, or an analysis of the benefits of the desired outcome versus the costs of restricted competition, were considered in establishing these regulations. Rather than working with markets to allocate land uses, zone classifications are extremely complicated, often prescriptive and exclusionary…

On the need for broader and simplified zoning:

In the extreme, planning systems can suffer, on the one hand, from planners who try to prescriptively determine how every square metre of land will be used, and on the other hand, from developers who play a strategic game of buying relatively low value land and having it rezoned to make a windfall gain. The scope for both would be reduced if zoning definitions were broadened and zones defined in terms of broad uses rather than prescriptive definitions of permitted types of buildings and land uses…
Overall, the PC provides a critical assessment of Australia's urban planning/zoning system. Put simply, it is far too complex, costly, and slow to enable housing supply to quickly and efficiently respond to changes in demand. As such, the large increases in demand experienced over the past decade have manifested into higher home prices rather than increased construction.
By comparison, let's compare Australia's bureaucratic planning/zoning system with Texas' flexible, market-oriented approach:
The Texas metropolitan areas…have in common an unparalleled openness to growth and development. It all starts with zoning. Texas counties are not allowed to adopt zoning, nor can they adopt binding comprehensive plans. Cities are authorized to zone unincorporated land within specified distances of their city limits (up to five miles for the largest cities), but any land outside that extraterritorial jurisdiction is regulated only by minimal subdivision regulation.
Apparently in Texas, one can buy land and obtain a permit to build, complete the construction, and be ready to move in within 120 days. Little wonder then why Texas' housing supply is so responsive to demand and prices are so stable and affordable. They allow markets to work and keep the bureaucrat planners out.
Perhaps it's time Australia did the same.
Cheers Leith
P.S. I highly recommend that readers check out this month's Quadrant Online article Why Our Major Cities Are in Decay, by Michael Warby. It provides a brilliant analysis of the history, motivations and implications of Australia's urban planning system. I cannot recommend this article enough.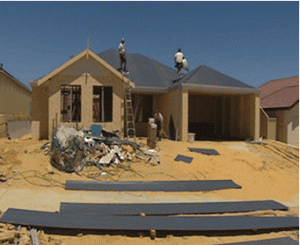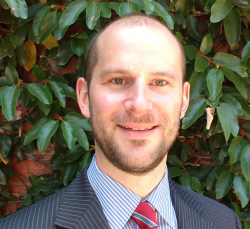 Latest posts by Unconventional Economist
(see all)