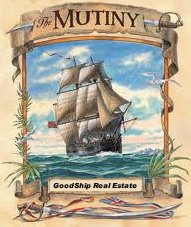 After publishing my latest post I received the following e-mail from a reader.
I suspect you may be interpreting this REIV move incorrectly. If history is any guide the Real Estate Agents are in the process of "switching sides" figuratively speaking (as they are really on their own "side" at all times and everywhere).
 
If the REA's cannot get the buyers to come up then the vendors must come down or ….. no sale and no commission. It was ever thus.
 
Think of this REIV initiative as a trial balloon. There have been a few since the beginning of 2011. IMHO this trend will escalate in the months ahead.
Apart from the bit about me misinterpreting the actions of the REIV I mostly agree with my reader. However I am not so sure it is the REI bodies who are driving this change. 
The problem for the real estate industry is they have had it so good for so long, and I assume they are again waiting for the government to come to their rescue once again this time. However in the meantime the "practitioners" are in a bind. The industry as a whole seems to want to keep trying to talk up prices, I can only assume because they believe that this will keep the industry viable in the long term. But in the short term the individual members need turn-over to stay in business.  This is creating a very interesting dynamic.
Just like falling prices it was difficult to detect in the beginning, so it actually took a bit of research and few dot joins to find the first evidence.  However from today it seems sales have fallen enough in some places that RE agents can no longer hold the line of their guild.
This from Harcourts RedCliffe in north east Brisbane. (h/t H4A via mrh)
… So what is happening with the property market in 2011? Very simply, it is a great market for buyers and slightly less exciting for sellers. It is fair to say this market is one of the most challenging for sellers since the mid-1990s when prices retreated about 20% from market highs and stayed that way for six years.

While no one has a crystal ball and it is impossible to predict market trends with 100% accuracy, there are some similarities between the present situation and the bear market of the 1990s. For instance, recent media reports have focussed on an oversupply of new houses in Queensland. This is a result of developers continuing to release new product on to the market faster than there are buyers for it. Another similarity is that the flow of interstate migration into Queensland has slowed. A recent article reported that Queensland was no longer the most preferred destination for Australians moving interstate.

So what does all this mean? The most likely scenario is that property prices will remain flat for some time, and may even fall to some degree if buying demand remains weak (which at present seems likely). Residential real estate is normally a fairly stable commodity, largely immune from the volatility of stocks and other investments. Yet property prices can fall, and most likely will fall if there are more people wanting to sell than buy over a protracted period. For buyers, the next year or two will likely bring some excellent opportunities to enter the market.

For sellers, the way to achieve the best result in a tough market is to invest in a proactive marketing campaign, exposing your property to the greatest number of potential buyers; and then respond to market conditions quickly and reduce your price if necessary to attract a sale.

Now is not the time for serious sellers to hold out indefinitely hoping a dream price will materialise. In this market, longer times on market may have the opposite effect.  
Oh boy. For an industry hell bent on doing an impression of the Iraqi information ministry this is a huge capitulation by one of its members and in my opinion likely to lead to many others following suit. With some already selling out and now others openly talking the market down it looks as if the REIQ has the beginnings of a mutiny on its hands.