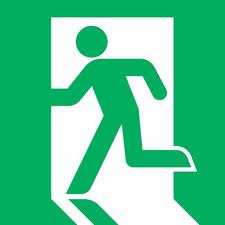 You'd seriously think that the Real Estate Industry sponsored media in Queensland would have given up by now. With north Queensland, the Gold and Sunshine coast going through well publicised correction you wonder why they would bother spending the money. But I guess old habits die hard. So once again we are subjected to the wonderful investigative journalism from the Courier Mail.
The median house price in Brisbane is tipped to hit $1 million within seven years. The Gold Coast will follow in 2025 and the Sunshine Coast four years after that.  The projections are based on detailed suburb-by-suburb analysis of the changes in values over the past five years by the Real Estate Institute of Queensland.

Currently, just five of Brisbane's 138 suburbs have a median price of $1 million-plus: Ascot, Hamilton, Pullenvale, St Lucia and New Farm. But the startling results show that by the end of this decade, more than three-quarters 105 suburbs will carry a seven-figure price tag.

And there will not be a single suburb in Brisbane, the Gold or Sunshine coasts with a median value of under $500,000. An REIQ spokeswoman said the projections were only a guide, and would be affected by economic conditions, interest rates, building costs and other factors.
Is reality one of those "other factors"?
Anyone who has followed real estate in Australia for more than a week is well aware that the entire system is morally corrupt. You can check out sites like bubblepedia or this little diamond in the rough to get a true sense of what I am referring to.
But with the REIQ predicting that everyone in Brisbane holding property will be millionaires in 14 years you would have thought that every member of the guild would be rushing in to snap up as much property as the banks would let them.
It seems however that is not quite the case.  Here is message from a reader who has a tale about their recent rendezvous with a certain south Brisbane property. ( Note: I have edited the message to remove personal information)
Hi DE,

We got some advice from friends that the market in our area was really slowing down.  So on that advice I contacted agents last week to see if they had any bargains going.  I made it clear we wanted to make deals (plural as our friend suggested their more likely to be interested if they think they might get a few sales) and indicated a price range which made it clear we were in the market for a bargain.

Surprisingly we got a response from a local agent the next day telling us that they had a property that may fit our criteria. It was going to go to open house next weekend but we were allowed to see it early and the agent was very clear that the vendors were "extremely motivated" and "will sell this property". It has been an investment property for eight years so is in fairly original condition, looks ok but will need some work. As it has not listed yet I can't find it on the internet to show you.

While we were looking around the house the agent kept repeating that the property was "definitely for sale" and they will "meet the market" and as we were parting ways said the sellers were "liquidating". I found it odd that she made sure that we took a copy of the sustainability declaration even though we hadn't even shown any interest at that time.

Later at home I was glancing through the sustainability declaration when I realised that I knew the sellers names because their office is a few blocks from my house. I have paid for a title search and there is no mistake they are definitely the vendors. I thought you would like to know just who is "willing to meet the market" and is "liquidating" their portfolio.
The reader also sent me a copy of the sustainability declaration, and since I received that e-mail I have been able to find the property on-line. So where is the office of "such a motivated vendor"?
http://www.bluerealty.harcourts.com.au/
Looks like it is "do what I say, not do what I" do in the REIQ.