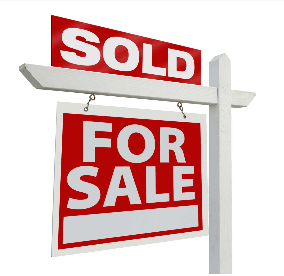 Last week, I quoted an Australian Financial Review article explaining how Australia's banks are lifting maximum loan-to-value ratios (LVRs) and are, in some cases, waving mortgage insurance payments on high LVR loans in an effort to increase mortgage lending:
Major banks are pitching special mortgage deals to their customers in an effort to generate business amid slowing demand for loans.

The maximum amounts banks are willing to lend to clients has returned to the levels before the financial crisis, and some lenders are offering specials that waive the requirement for customers who borrow more than 80% of the value of the property to pay mortgage insurance…

Mark Hewitt, general manager of Australia's largest mortgage broker, AFG said…"LVRs have loosened in the past month and 95% is the benchmark again. There is strong competition on price and product features, and lenders are keen to get money out the door".

He noted that some niche lenders were probably offering to lend 100% of the value of the property…

Mortgage Choice spokesperson Kristy Sheppard said…banks were offering 97% loans with lenders mortgage insurance capitalised. This means the cost of the insurance cover is included in the loan…

CBA and Westpac have in the past month lifted their maximum LVRs to 95% and 97% respectively. NAB is offering mortgages with an LVR of 95% while ANZ has a maximum LVR of 97% when mortgage insurance is included.
However, it appears that housing affordability is now so poor that the banks' attempts to loosen mortgage standards may not be enough to entice many first home buyers into the market, as evident by increasing numbers instead seeking no deposit, 100% LVR, mortgages. As reported by Fairfax today:
First-time home buyers are searching mortgage websites for ''no deposit'' home loans in vain. They don't exist.

Research by mortgage broker Loan Market shows that internet searches containing ''no deposit loans'' have increased 28 per cent since the start of the year.

An examination of web traffic by Experian Hitwise, a global online competitive intelligence service, shows that such inquiries were up 57 per cent this month.

"First-home buyers are looking to get into the property market, but many are trying to do so by borrowing the whole cost of the property,'' Loan Market chief operating officer Dean Rushton said as the findings were released today…

RateCity, a financial comparison website, said that at present there is only one loan product out of the 2000 it monitors that covers 98 per cent of a home purchase – Teachers Credit Union My First Home Loan.

Otherwise, it says there are 95 per cent loans, that make up 59 per cent of all home loans that it monitors.

This is up from 50 per cent six months ago, suggesting lending criteria is loosening, RateCity says.
So we now appear to be in a situation whereby Australia's housing affordability is so low that mortgage lenders must continue to loosen their lending criteria or see potential buyers priced out of the market.
Having highlighted that Australian housing is seriously unaffordable, Fairfax then turns to a mortgage industry representative to convince readers that now is still a sensible time to purchase a home. And what better way to do so than by warning potential buyers that rents are about to rise substantially.
Mortgage Choice spokesperson Kristy Sheppard points to a recent RP Data report that showed city rents increased 4.2 per cent in 2010 and expects them to increase by a further 7 per cent this year.
Fair enough, but didn't RP Data wrongly predict that rents would rise strongly in 2009 only to then see rents flatline. What makes anyone think that RP Data's forecast will prove correct this time around?
She said this further increase would equate to an extra $33.60 on an average weekly rent of $480 for a house in Sydney.

Conversely, even if interest rates rose 0.5 per cent by the end of 2011, as some economists expect, this would equate to an extra $23.47 for a weekly repayment of $460.29 on a 30-year, $300,000 mortgage with an interest rate of seven per cent.
Wait a minute, Ms Sheppard. According to RP Data, median weekly house rents in Sydney are $450 a week and a median priced Sydney house is currently valued at $588,250. So where has the $300,000 mortgage figure come from? Let's get a few facts straight:
a 7% increase on $450 median weekly rent is $31.50 per week.
a 0.5% increase in interest rates on a $588,250 median priced Sydney house (excluding stamp duty) is $46 per week.
Low rental vacancy rates, rising rents, healthy immigration and robust competition among renters is a ''highly undesirable'' situation for tenants, Ms Sheppard said.

''Times are tough financially for both tenants and mortgage holders, but at least the latter group has an asset to show for that money spent,'' Ms Sheppard said.
Ah yes, the old 'rent money is dead money' claim. Since when do interest payments constitute equity? Mortgage interest and rent are effectively the same thing – 'dead money'. Neither confers ownership of an asset.
With loan standards unlikely to be loosened much further, and the property industry's arguments on why it's a good time to buy appearing increasingly desperate, how much more upside is left in the housing market?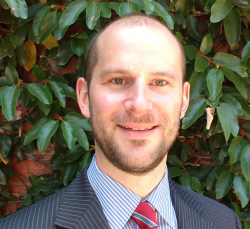 Latest posts by Unconventional Economist
(see all)