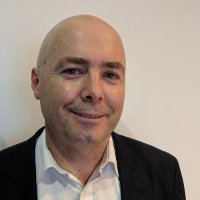 Damien Klassen is Chief Investment Officer at the MB Fund launching in April 2017. Damien began blogging with Macrobusiness in 2016 after three years at Schroders in the Global Quantitative Equity Product team helping to manage over $AUD60bn of international quality and value funds.  At Schroders, Damien had primary responsibility for the mining & energy sectors, financial statement analysis and big data initiatives.
Prior to Schroders, Damien's roles included eight years as a founding shareholder of Aegis Equities in various roles including head of research, six years at Wilson HTM as a quantitative analyst and asset allocation strategist, and roles at BZW and BBY over a twenty-one-year career as an analyst.
Damien is an expert in the field of financial modelling, with extensive experience in research procedures for equities, structured products, hybrids and alternative assets.
He lectured for 12 years at the Securities Institute, Finsia and Kaplan and spent many of those years as the external Chair for the subject of Industrial Equity Analysis.
Damien holds an Honours Degree in Maths and Finance from UTS.
His full list of posts is available here.