Housing Construction
The glass one-third full interpretation of China stats out yesterday is that November wasn't as dire as October. Which is true. New housing starts were up 14% from October to November. But they were still down 22% on last November. 20% vs 2019 or 2018. The trajectory is not good: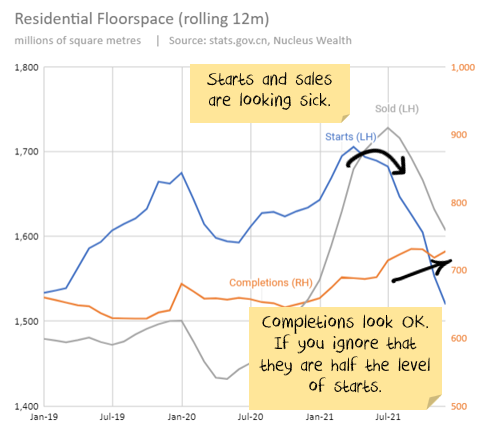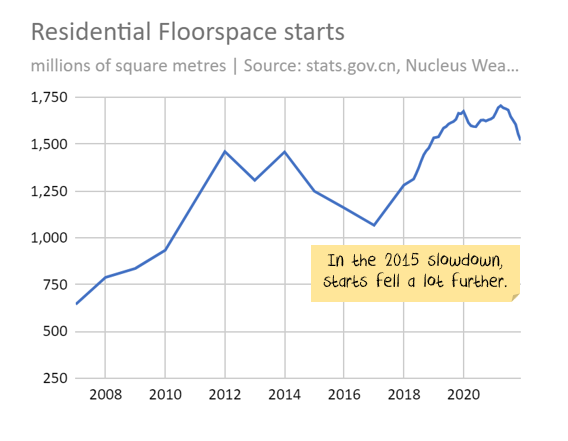 Fixed Asset Investment
Looking worse than housing. Down 4.6% vs last year, worse than October. Although this area is more likely to see government intervention: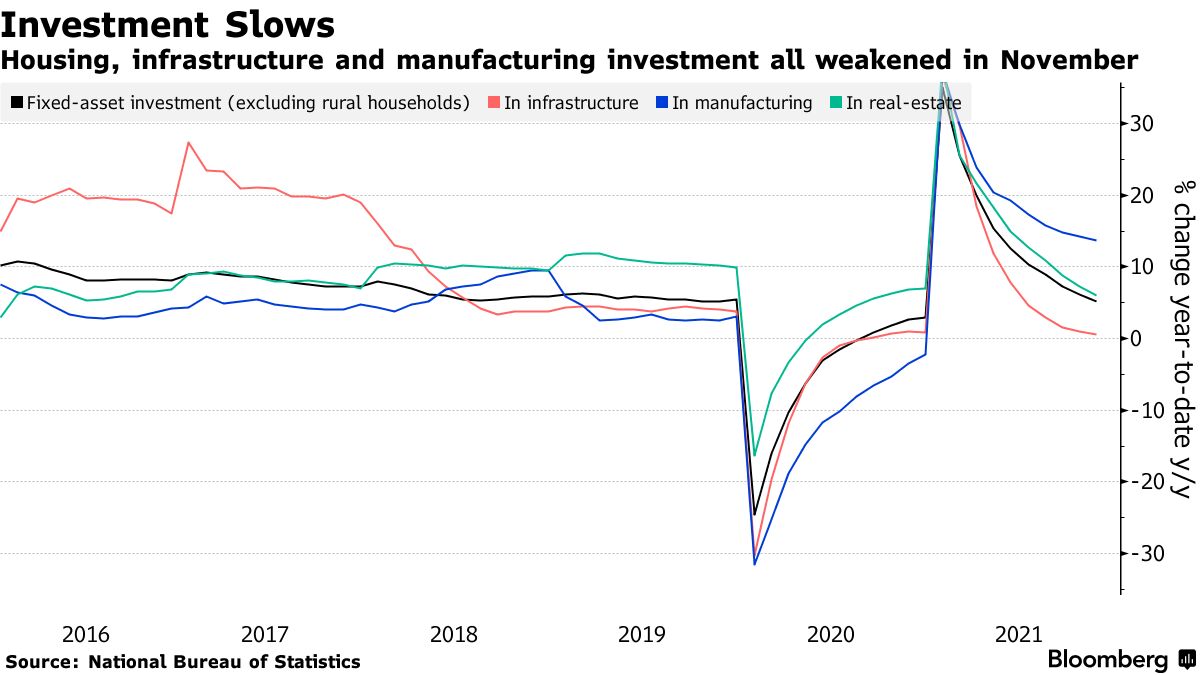 Retail Sales
Weaker than October at +3.9%.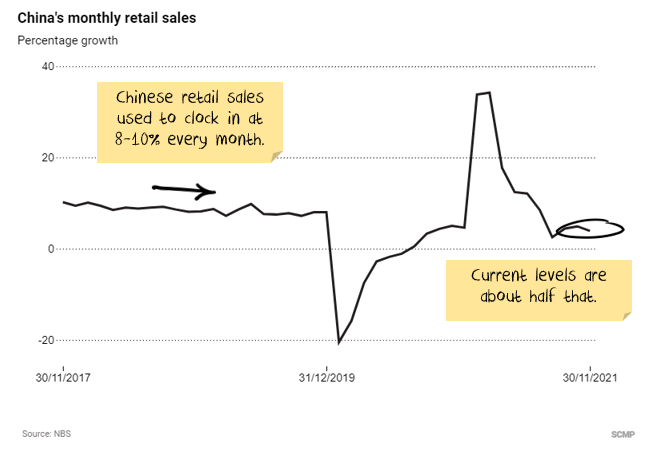 Others
Unemployment ticked up. Industrial production ticked up to 3.8% from 3.5% the year earlier.
It is possible that the Chinese government will ride to the rescue with a massive stimulus. That is not looking likely at the moment. It looks more like they are aiming at enough stimulus to prevent an outright crash, but that is all.
Latest posts by Damien Klassen
(see all)