Welcome to a new Friday feature from Sir Fomo McSpruikerson, a local billionaire, who has launched a new weekly vanity media project entirely to benefit his own assets. Take it away Sir Fomo!
International students given security jobs at SA quarantine hotel to cover costs of hotel quarantine
International students slated to begin studying in South Australia next month have been given a boost to their first 14 days in Australia, by being offered employment, despite overwhelming objection from the Australian public.
Students were sent a WhatsApp message offering them the chance to cover the cost of their quarantine, by working as security guards in the quarantine hotel where they will be kept before entering the community to commence studies.
SA Premier Steven Marshall lauded the move as part of "getting Australia moving again."
"I've consulted heavily with Premier Andrews and Health Minister Mikakos at National Cabinet meetings about implementing this scheme and we've received the best advice going forward," Marshall said in a statement.
"I think this is a great way to open a secure corridor not only through the front door, but also through the back door as far as the tax payers are concerned."
It is understood students must pass a mandatory local diversity training course prior to commencing employment. Details about PPE and COVID training remained sketchy, but Marshall assured that information would be made public in due course.
"We don't want potential racists working in the hotel and giving our guests the impression that they and their money aren't welcome in Australia," Marshall said.
"Australia's edu-migration program is world class and we intend to maintain that reputation. Adelaide is open for business."
The first students will arrive later this month.
***
Australian university vice-chancellor forced to sell off private jet as international student crunch hits
Australia's university vice-chancellors are being financially hit hard as international student numbers dry up due to COVID border restrictions.
University of Queensland vice-chancellor Peter Hoj has revealed how the crunch has hit him particularly hard, forcing him to sell off his personal jet to cover the shortfall.
"It's a disgrace. I got a great deal on that jet second-hand from a bloke in China, but now it's up for sale," Hoj said in a statement released today.
"I've had many a great memory on that plane, particularly the long hauls from Shanghai to Melbourne ending up in some wild night at Crown Casino."
"I've had to sack the butler as well. It was hard letting him go. I originally brought him over on a 457 visa back in the day and now he's being forced to go back overseas."
Hoj isn't the only one. Murdoch University vice-chancellor Eva Leinonen has revealed the pain of listing her Dalkeith residence, after a tumultuous year suing Murdoch whistle-blower Gerd Schroeder-Turk.
"Putting that on the market really hurt. I thought I could put that on the university credit card much like I did the lawsuit against Mr Schroeder-Turk. My neighbour Gina says she's going to miss me," Leinonen said.
The University of Melbourne is also believed to be considering downsizing its fleet of Audis for senior university staff, however a spokesman confirmed that this is currently in review and will only be considered after the next round of staff redundancies.
More cuts are expected as the crunch continues.
***
Morrison government introduces new Rent Seeker payment to rescue struggling landlords
Struggling landlords that have been devastated by the COVID19 recession have been thrown a lifeline, with the Morrison government announcing today a new payment to assist them covering rental shortfalls.
The new scheme, entitled Rent Seeker, will provide monthly payments up to $4000 for residential landlords that have lost tenants and rental income during lockdowns, until March 31 next year.
"You've seen the overwhelming success of Job Seeker, Job Keeper and Home Builder. It was only natural that we aid the largest industry in Australia, rent seeking, by offering them financial assistance during this time of need," Morrison said in a press conference this morning.
"If your tenant has had to go, your rental income doesn't have to. We're sticking true to the have a go, get a go maxim I've proudly built this government on."
Further details will be forthcoming in the next few days, but it is understood foreign investors will be eligible under a new clause to be negotiated in due course by Trade Minister Simon Birmingham.
Central Coast resident Bob, 67, said it was a miracle.
"This is a god send as I was bleeding cash. My wife and I already lost $30,000 on two cruises I had booked this year and wasn't offered a refund for. That was on top of the two investment properties that I had about a dozen international students living in that have gone home," Bob said.
"It truly is the lucky country."
***
Daniel Andrews quietly starts handing out Resume to Chicoms
The Victorian Government is under fire this morning, after Victorian Premier Daniel Andrews was seen handing his resume to leaders of several Chinese state-owned enterprises in Melbourne last week.
The Premier has rebuffed accusations that the leaked photos had any impact on his government's handling of COVID and or any concerns regarding the controversial One Belt, One Road agreement.
"I don't see how this is any different to the behaviour of any prior Labor MP and indeed, Premier, in this state. I've received the best advice from John Brumby and I assure you this is nothing to be concerned about," Andrews said in his daily press conference.
"I'd just like to make the point again, that I remain firmly committed to the people of Victoria during this COVID crisis and we're all in this together."
Hawthorn resident and former Trade Minister Andrew Robb also leapt to Andrews' defence, labelling the accusations as baseless and ridiculous.
"This isn't a partisan issue. I may have been on the other side of the political aisle but Premier Andrews is only looking after the best interests of all Victorians," Robb said.
Andrews also received bipartisan support from Liberal MP Gladys Liu and former Prime Minister Kevin Rudd.
***
RBA employee sacked after forgetting to change the date on monthly meeting minutes
A Reserve Bank of Australia employee has been fired from his position, after revelations that July's monthly meeting minutes were exactly the same as nearly every previous month on record.
The error was spotted by some astute economists on Twitter publishing screenshots, which prompted calls from a please explain from the RBA.
RBA Chairman Phil Lowe has made a public apology.
"We apologise for this. We didn't think anyone noticed the monthly meeting minutes are actually the same every month," Lowe stated.
"It's incredibly stressful when we have to actually make a rate cut. The template for that has to be edited because it's uncommon practice. I can't tell you where the rate rise template is."
Lowe stated that this wasn't the first time the minutes release had led to near disaster.
"This has happened before when the Ctrl+C and Ctrl+V functions wouldn't work on the monthly template in Word before a meeting last year. Fortunately, we were able to solve that before public release."
It is understood a full inquiry will be launched next week.
***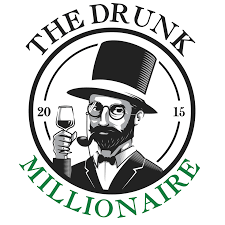 Latest posts by Sir Fomo McSpruikerson
(see all)