Sir Fomo McSpruikerson is a local billionaire and proud proprietor of The Strayan, a vanity media project designed to boost his assets. 
ABC issues apology for allowing critic of Big Australia on Q+A
The ABC has issued a public apology, after inadvertently allowing a critic of Big Australia on it's Q&A program last week.
Economist Leith Van Onselen from Macrobusiness was invited onto the show as a guest panellist, but chaos began shortly after Van Onselen's answers to several audience and host questions didn't go as scripted.
"It was really awkward. I think everyone was in shock when he didn't think 50 million was an acceptable figure for Australia's population and that zero net migration was what we should have," host Hamish MacDonald told reporters.
"The statements about the severe economic and environmental cost to the country of a large population were also out of line. Several Greens voters wrote in and said that was clearly racist."
The panel, billed as featuring Australia's foremost demographic and economic experts, also featured Dr Liz Allen, Innes Willox, Bernard Salt, George Megalogenis, Corelogic's Tim Lawless and Robert Gottliebsen.
ABC Chairwoman Ita Buttrose issued an apology and stated it wouldn't happen again.
"We reservedly apologise to our viewers. These dissenting opinions really have no place on a show like this and it will not be happening in future," Buttrose said.
"Our plants in the audience were in shock. They had cries of racism ready to go and they didn't know what to do when confronted with all these statistics."
"We should have done our due diligence. We just saw the 'business' part of the website title and thought we knew what they would be about. We were wrong."
*****
Diversity quota of mandatory 50% property developers introduced for Melbourne City Council Election
Melbourne Lord Mayor Sally Capp has announced that Melbourne City Council will introduce a mandatory diversity quota for upcoming council elections.
From the 2020 election onwards, council will need to consist of minimum 50% property developers in order to sit. The composition of the rest of the council is open, however representatives from the international student industry may also be part of said quota if not enough property developers nominate for election.
"We're excited to announce this new initiative which will spearhead the rejuvenation of the City of Melbourne," Capp said.
"If it's one thing that the City of Melbourne needs to rejuvenate it's COVID recession, it's more apartments, more people motivated to build them and to build our way out of an economic downturn."
"Melbourne continues to lead the world in being a progressive city. The success of the gender-neutral pedestrian crossings initiative by the council last year showed that."
The motion was passed at last week's council meeting by a majority of 7-2. A previous motion for 100% property developers was defeated, but concessions to 50% were agreed upon.
It is understood Darebin, Yarra and Moreland councils are considering introducing similar quotas but details have not yet been released.
*****
Indian international student sues Australian university for making him attend class
An Indian international student has launched a lawsuit against Monash University, after revelations he was made to physically attend class.
Gurpreet Singh, a business student from India, claims that he was made to go to class physically during his first semester, which he says caused undue financial and academic hardship.
Singh has launched legal action in the Supreme Court of Victoria with the help of Legal Aid.
"This is outrageous. I was clearly under the impression that we did not have to attend class as part of the degree. This was made clear in the marketing material that was given to me in India," Singh said.
"Working 60 hours a week doing food delivery and security is hard enough. I don't have time to be doing these group assignments. It was also made clear Australian students would assist me with those."
Singh also had choice words for the edu-migration pathway presented by Monash.
"This has put my long-term ambitions on hold. I was promised an easy pathway to permanent residency. Monash is not upholding their side of the bargain."
Singh's story is part of a new SBS show set to debut next week, looking at international students struggling in Australia.
Monash have not made a public statement, but have said they will be making all the facts known in court.
*****
Chris Joye fired from Sportsbet gig after telling punters 'all bets are off'
Coolabah Capital head Chris Joye has been sacked by betting agency Sportsbet, after revelations he was continually turning customers away from the service.
Joye, who was recently hired by the agency and was working in the Cronulla branch, was reportedly telling punters arriving at the store that 'all bets were off' and refused to process any punts.
Local resident Dave, 45, described the scene.
"It was bloody outrageous. I've been going there 15 years and never seen anything like it,' Dave said.
"At first, I thought that bloody Hugh Jackman has let himself go and has some real nerve refusing my money. All I wanted was a $100 quinella on Race 2 at Randwick."
"He might be able to pull that shit with that John Adams bloke, but not here."
Sportsbet issued a statement that Joye has been terminated from his position and apologised for the inconvenience.
"We think it's inappropriate behaviour that one of our employees is not providing a service,' a spokesman said.
"Joye was hired as we thought his insights into convincing the Australian public to gamble large amounts of money on housing would be a boon for us. We were wrong."
"I'm sure the Australian Financial Review appreciate that kind of sentiment but the working-class Australian demographic we cater to largely do not."
*****
Stephen Koukoulas announces new job as official windsock at Melbourne Airport
Economist Stephen 'The Kouk' Koukoulas has announced he's scored himself a new gig, signaling the wind for Tullamarine Airport in Melbourne.
The Kouk has stated he has been hard hit by the COVID lockdowns, with the after-dinner spruiking circuit particularly suffering.
"I haven't been able to get any work spruiking at corporate seminars due to the lockdowns and travel bans, all I have is Twitter and that's not monetized," Koukoulas said.
"The cash-for-comment industries are taking a beating due to COVID. However, Melbourne Airport approached me and the rest is history."
The deal was also announced last week by Melbourne Airport.
"We're excited to announce Stephen as our new windsock. We do have computer software that does most of this work for us these days, but we are required to have this under aviation law as a redundancy," a spokesman for Melbourne Airport corporation said.
"Stephen has shown he'll go whichever way the wind is pointing economically and has shown that extensively through his tweets, so we think he's a good fit."
It's understood Koukoulas will commence his duties standing at the end of the runway next week.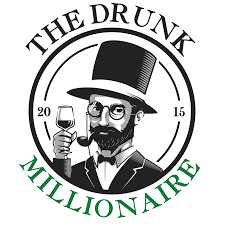 Latest posts by Sir Fomo McSpruikerson
(see all)