With the royal commission showing that bank staff are busy working out how to keep billing dead customers, or busy coming up with reasons to explain why they have charged fees for services not provided, its no wonder that there isn't enough time to train staff in Australia properly: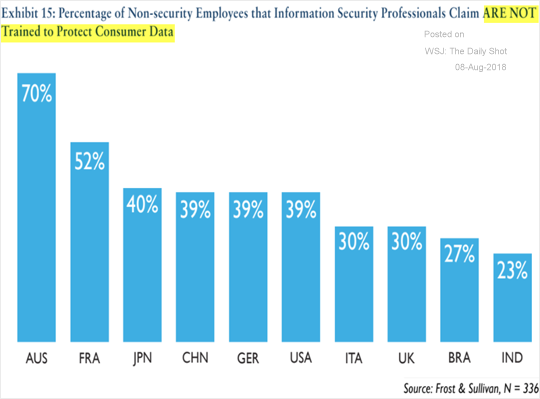 No. 1 by a country mile!
Now, I am a believer that the imminent My Health Record benefits will outweigh the privacy issues. I also am not sure how much more at risk my records are sitting in a government database vs sitting in a variety of different doctor's homemade systems and/or filing cabinets.
But I suspect that this is not the right post to try to convince you not to opt out…
Latest posts by Damien Klassen
(see all)