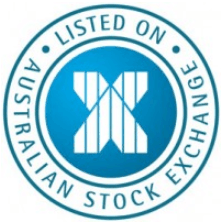 Chris Weston, Chief Market Strategist at IG Markets
Earnings are having a greater role in market sentiment, with poor earnings from SAP, Phillips and IBM putting some focus back on fundamentals.
Apple's solid post-market result is keeping NASDAQ futures supported, which is just as well as Asian markets have shown limited signs of life. For much of the day, the market was in a holding pattern ahead of China's data dump, while a number of traders are still keen to see if the S&P 500 can break back above the 7 August pivot low of 1904.78, ahead of the 200-day moving average at 1906. Naturally, if the US market is to make a move higher into the year end, the equity bulls will want to see how the index behaves around these levels.
Japan has fallen away after a fairly flat open, with traders taking profits following yesterday's buoyant session. The news yesterday around potential portfolio reallocation of the Government Pension Investment Fund (GPIF) was clearly behind the rally in equities, but the more interesting theme was the lack of subsequent selling in the JPY.
The previous way of thinking was that Japanese authorities would look to create massive outflows by moving funds to offshore markets, while modestly increasing the allocation to domestic equities. However, the speculation of a 25% allocation to domestic equities changes this dynamic, with the possibility that authorities are trying to push up domestic assets in a bid to create nominal growth in a similar vein as the Federal Reserve.
BoJ keen to see USD/JPY modestly below ¥110.00 for now
At the end of the day, the massive JPY weakness we have seen since late 2012 has not actually created export volumes, and with inflation expectations some 80 basis points below the BoJ's target, more can and should be done. The main issue (as we heard from the pickup in JPY supportive comments when USD/JPY approached ¥110.00) is the authorities want a higher stock market, but seem content with USD/JPY trading between ¥108.00 to ¥110.00.
Increasing the allocation to 25%, which is higher than previously speculated, helps to achieve this balance. Still, comments from the head of the pension fund today, suggested that he had no knowledge of the portfolio changes. This would explain the lack of follow-through buying in the Nikkei.
This theory (if proven correct) could limit the downside in the JPY, and certainly we've seen a warming to short EUR/JPY positions. We know the ECB have started buying packaged loans (covered bonds) and this should be supportive of risk, but it really didn't seem to help matters yesterday with Spanish bond yields widening relative to German bunds.
European bond yields do need to be watched closely and, while yields across European nations (except Greece) are still low enough not to cause real stress in other markets, traders should still monitor activity here.
China's growth was OK, but no game-changer
Today's Chinese data carried a greater degree of downside risks, given the key macro concerns of low inflation, low growth in specific regions, Ebola and a stronger USD. With some economists calling for Q3 GDP as low as 6.9%, a six handle would have had huge psychological ramifications on global markets. Growth of 7.3% is not going to create a huge upswing in sentiment.
If we drill down into the data, the 8% rise in industrial production was impressive, relative to expectations of 7.5%. There was some speculation that the print would be 8%, so it seems the so-called 'whisper' number was correct this time. Retail sales and fixed asset investment grew by a below-consensus pace of 11.6% and 16.1% respectively. This could have explained the lack of interest in pushing equities higher in China. AUD/USD looks unconvincing above $0.8800 and CME copper and iron ore futures haven't really seen too much upside at this stage.
Perhaps a number of traders are sitting on their hands with the fourth plenum into its second day. The presumption is we could hear a raft of measures announced, including the foundations for why the country might lower its growth target to 7%.
European markets look set for a strong open, with S&P futures up 0.4% since the close. FTSE futures are underperforming, but it still seems that the stronger finish on Wall Street needs to be priced in. The event risk is high, although traders do get a break from Fed speakers ahead of the upcoming FOMC meeting (29 October).
US CPI will grab the headlines, with expectations of a slight cooling. Headline inflation is likely to print 1.6%. Traders will be focused on watching price action in the US ten-year treasury.
On the corporate side, we hear from Arm Holdings, United Technology, McDonalds, Verizon, Coca-Cola and Yahoo.