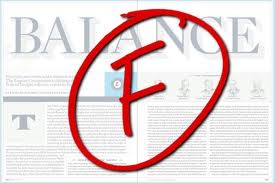 You've known it for over 6 months if you've been reading MB for that long, but here you go.
The wafer-thin $1.1 billion budget surplus Swan had promised to deliver was shattered today when company tax payments came in almost $4 billion under expectations, reflecting commodity price falls and weakness in the global economy.

"Tax receipts are well below our forecast," Mr Swan said. "It was a substantial hit to profits that Australian companies have experienced in the first half of this year."

Mr Swan said the impact on tax reserves in six months was already at the level the Labor government had predicted for the entire year.

"It's a really big hit to revenue. It's a huge whack," he said.

"Given what we've seen it's unlikely that there will be a surplus in 2012/13."
So the government has finally admitted that once again it's projections for revenue were incorrect and it's "bye bye" surplus.
Does it matter ? Not at this stage, which makes you wonder why Labor insisted on making it such a spectacle. What's more important in my opinion is it shows, once again, that Treasury is having serious trouble interpreting the local and global economic dynamics that are at work on, and in , Australia and I do wonder if  anyone at the Treasury is working to fix their revenue modelling ?
The flow-on effects of this poor forecasting have been obvious over the last week as the Federal and State governments have argued openly about how taxation should be structured and divided under the pressure of falling revenues, but it must be noted that is isn't just the Federal Treasurer delivering the message of over-optimistic estimates. Queensland is at it as well.
Queensland will take a $2.62 billion hit to revenue over the next four years, led by a drop in mining royalties and federal health and education funding.

State Treasurer Tim Nicholls has released his Mid-Year Fiscal and Economic Review, three months after the budget.

It shows mining royalties will be down $1.36 billion to 2015/16, due to lower coking coal prices and softer demand from Asia.

Mr Nicholls said the budget had also suffered from the federal government's health and education funding cuts, with overall federal funding down by $756 million over the forward estimates.
As is South Australia
There has been a further blowout of $300 million in the South Australian budget, to $1.169 billion deficit.

Treasurer Jack Snelling has released his mid-year budget review, which demands government departments achieve a further 1 per cent in budget savings.

Another 1,750 public sector jobs are earmarked to go and the Government plans to achieve additional savings of $464 million over four years.
and also New South Wales
The finances of NSW will be in deficit a year longer than forecast, with the government blaming a drop in federal revenue and mining royalties.

NSW Treasurer Mike Baird today released the midyear budget review, which found the June budget's surplus of $289 million for 2013-14 was now predicted to be a $423m deficit.

The update confirmed the auditor-general's October finding that the state was in surplus to the tune of $680m in 2011-12, after a forecast deficit of $337m in the June budget.

The 2012-13 deficit improved slightly from earlier in the year, down from $824m to $776m.
All up, it's a fairly woeful day for economic forecasters. The big question now is how will governments at all levels respond the renewed budget pressure. South Australia has already announce a raft of new spending cuts, let's see if the others follow.