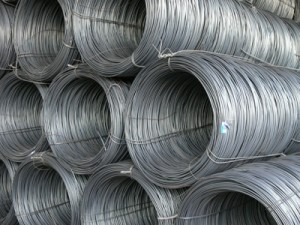 Steel industry in China is now known to be unprofitable.  Profit margins are close to nothing, while production capacity is high.  Meanwhile, banks have to roll over their debts, apparently, to keep them alive.  However, production has not really slowed down much despite clearly slowing demand.  Worse still, and interestingly (although not surprisingly), we learned yesterday that the steel output figures reported by the National Bureau of Statistics might have been understated.
According to 21st Century Business Herald, crude steel output for 2011 should be around 730 million tonnes instead of 683 million tonnes as reported by the National Bureau of Statistics, citing the rather angry honorary president of China Iron & Steel Association, Mr. Wu Xichun. One of the key sources of understatement comes from the fact that Hebei province has long under-report its crude steel production figure.  For last year, it is understated by about 50 million tonnes.
The story gives us a glimpse of why people who work with Chinese macro data are always sceptical.  According to 21st Century Business Herald, local governments were asked to improve energy efficiency, reduce pollution, and close down production capacity operated on out-of-date technology.  However, provincial governments do not like to see production capacity closing down on  a large scale.  In order to pretend "mission completed", they under-report production numbers.
For the steel industry, this is interesting because while we know that there is too much capacity and is producing too much, we were all wrong about the magnitude. The steel industry is actually producing even more than reported.
Meanwhile, in news that may offer some support to the sector, as the Chinese economy slows and growth stabilisation becomes the top priority, we have heard a lot of talks about local governments announcing plans to invest in the coming years.
The National Development and Reform Commission website has announced approvals of 25 urban rail transit projects plans and feasibility studies on one single day according to Chinese Securities Journal.  This, according to the journal, is a rare occurrence.
The plans and/or feasibility studies being approved include rapid transit network construction projects in Changzhou, Xiamen, Shenyang, Harbin, Guangzhou, Shanghai, Lanzhou, Taiyuan, Shijiazhuang, Jiangsu Province, Chengdu, Changchun, Xian, Tianjin, Ningbo, Suzhou, Shenzhen, Qingdao, etc.  Most of them will cost tens of billions of yuan, with the local government funding part of the funding requirement, while the rest will mostly be funded by bank loans and other sources.
Total investment amounted to more than 600 billion yuan according to our quick count of the projects which have disclosed the funding requirement.
The next problem for these projects, of course, is whether these local governments are able to get these projects funded.  However, RMB600 billion of investment is not going to make a huge impact on the economy anyway as far as generating GDP is concerned.  It is nonetheless very interesting that NDRC approved so many investment projects on the same day.